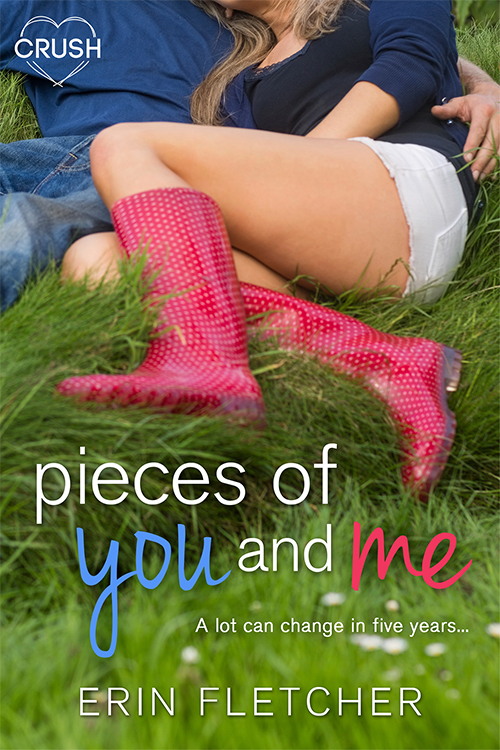 We are so excited to share these new releases today!
About the book:
Five years.
That's how long I've been gone. Since I left my best friend—the girl I loved—behind.
Five seconds.
That was how long it takes to realize I am completely, utterly, screwed. Because now that I'm back, my childhood crush has turned into so much more.
Rylee has changed. We both have. And now I'm drawn to her in a completely different way. To her smile. Her touch. To reliving old memories and making new ones. To the happiness she's always given me that I haven't felt since I left.
But her friends are hell-bent on keeping us apart. My dad is one drink away from destroying both of our lives, and maybe I am, too. It's only a matter of time before I have to leave again, and there's nothing I can do to stop it. I never get a choice.
The one choice I can make? Stay away from Rylee. Because if I don't, I'll break her heart—and mine—all over again.
Disclaimer: This Entangled Teen Crush book contains references to drinking, addiction, and just the right amount of angst. You'll want to save this tortured hero, while at the same time, not want to change a single thing about him!
Want to read more? Buy Pieces of You and Me now:

Giveaway:
About the book:
After Mariely Hinojosa and Cabot Wheeler both break up with their significant others at the same party, Mariely sees a way to get even with both of their exes. Everyone knows that the best way to get over a breakup is a hookup—a fake hookup, that is. Three weeks, all fun, no strings, and definitely no heartbreak at the end.
But somewhere between the sweet hand-holding and melt-your-mind kisses, their fake relationship starts to feel less like an act and more like the real thing…but Mariely's a free-spirited girl from the other side of the tracks, and Cabot's the hot trust-fund guy from the Hills.
They'd never work for real…
Disclaimer: This Entangled Teen Crush book contains a kickass heroine, a boy so hot he'll make you shiver, and a falling-in-love story fit for the big screen. You'll want to settle in and have the popcorn ready.
Want to read more? Buy Crazy, Stupid, Fauxmance (Creative HeArts, #3) now:

Giveaway:
About Author