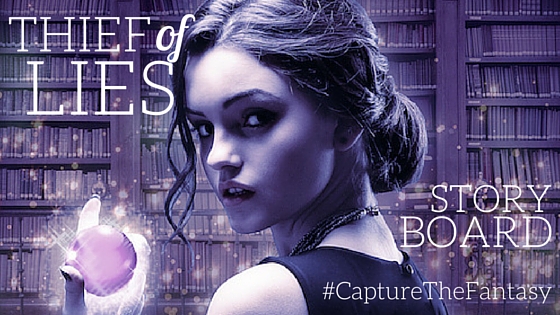 If you want your books to #CaptureTheFantasy this winter, Entangled TEEN has got you covered!
Entangled TEEN has a number of Fantasy novels releasing this winter, including the first books in brand new series and both sequels and conclusions to some of your fave fantasy series.  As it's release week for Brenda Drake's Thief of Lies, we're excited that the author of the brand, new Library Jumpers Series agreed to stop by to share a blog post with Entangled TEEN's readers about the world she created for Thief of Lies.
Fall in Love with the World of Thief of Lies with the Official Story Board
Whenever I start a new story, I collect pictures and get ideas of how the characters, clothes, and settings for the novel will look. Possibly, most writers do this, and it's so helpful to have a visual of the things going into your story. Thief of lies first came to life for me while flipping through a coffee table book of the world's most beautiful libraries at a bookstore. I imagined the pictures in motion and a great battle happening among the bookshelves. I'm so excited to share with you my vision of the story through the following storyboards.
Setting: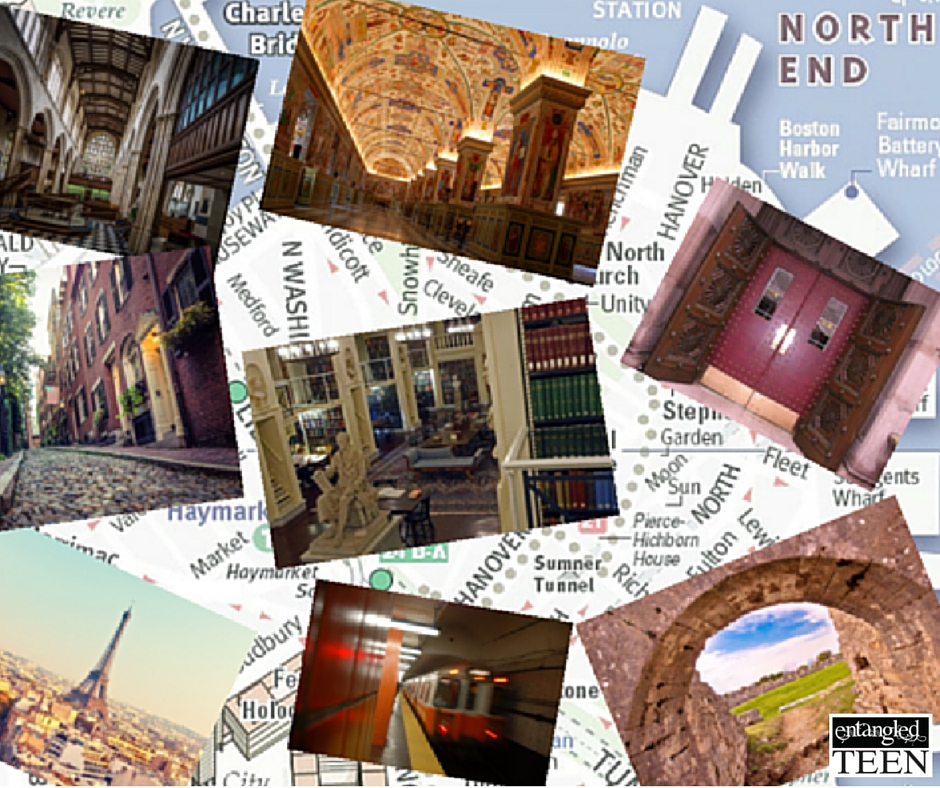 The story takes place in some of my favorite cities, Boston and Paris, and many amazing libraries. Gia loves her North End home in Boston and is drawn to the magic of libraries.
Characters: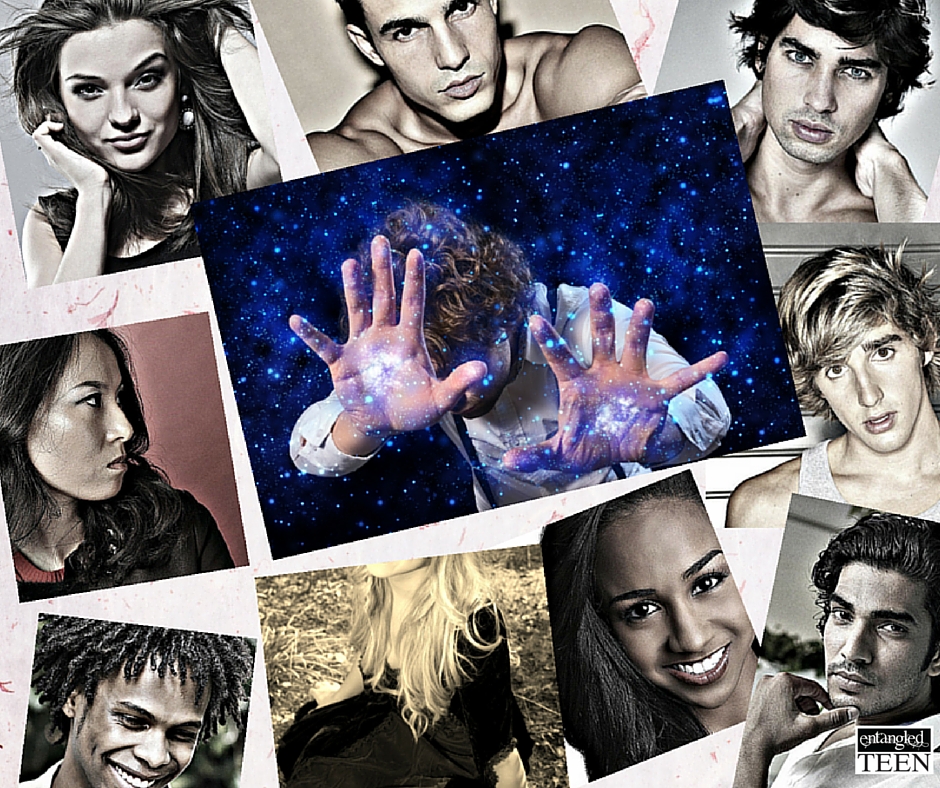 There are many characters in Thief of Lies and I had a fun time creating each one. I like that they're diverse and unique. Surrounding the storyboard is Gia, her friend Afton, and the Sentinels. In the middle is Gia's best friend, Nick. If I had to pick a favorite, though I love them all, it would have to be Nick. I borrowed his looks and personality from my son.
Costumes: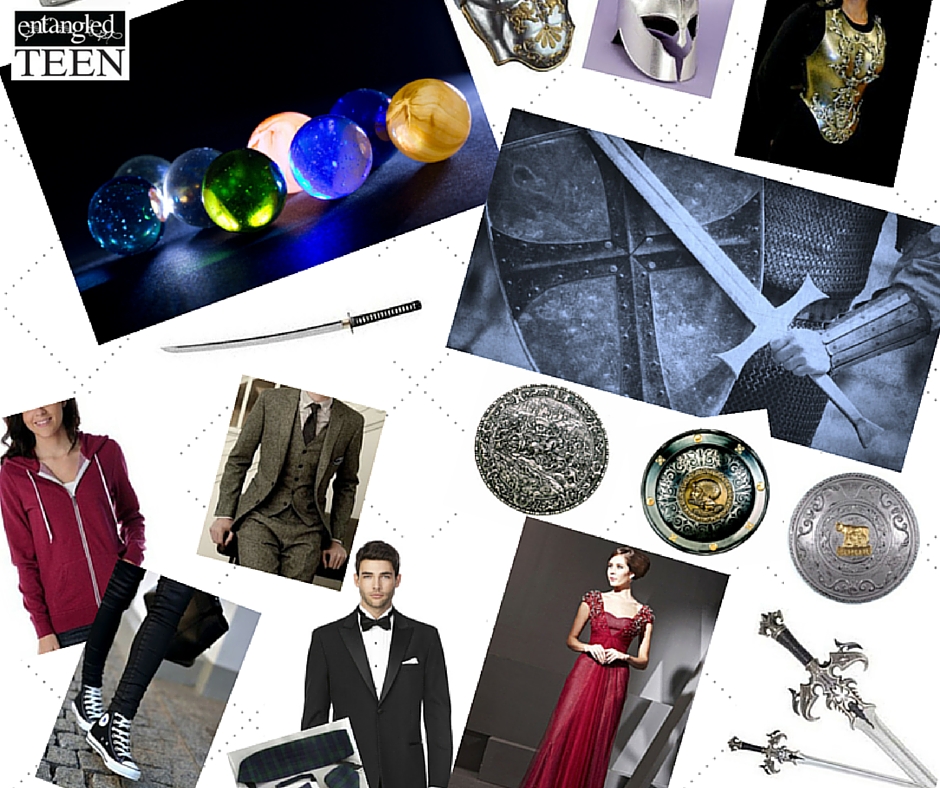 Gia wears simple clothes—hoodies and Converse, much like the teens around me. That is, until she enters the Mystik world and has to wear formal dresses for dinner and Sentinel gear for practices.
Thanks so much for stopping by, Brenda! Wow…these storyboards for the Library Jumpers' world really brings it to life in my opinion anyway. The settings, characters, and costumes are so cool.
Check
out t

his exc

erpt from Thief of Lies to get a taste for why you NEED to read this book:
"Just friends, huh?" He sighed. "Friends don't think of each other the way I think of you. The danger you face. I feel driven to protect you. Maybe it's because I admire you so much. Facing a world you know nothing about and not cowering in a corner. You fought me—hard—to save someone you'd just met who wanted to kill you. And pushed me away when you were wounded so I could guard your friends. But that makes me worry about you more, because you're not being careful."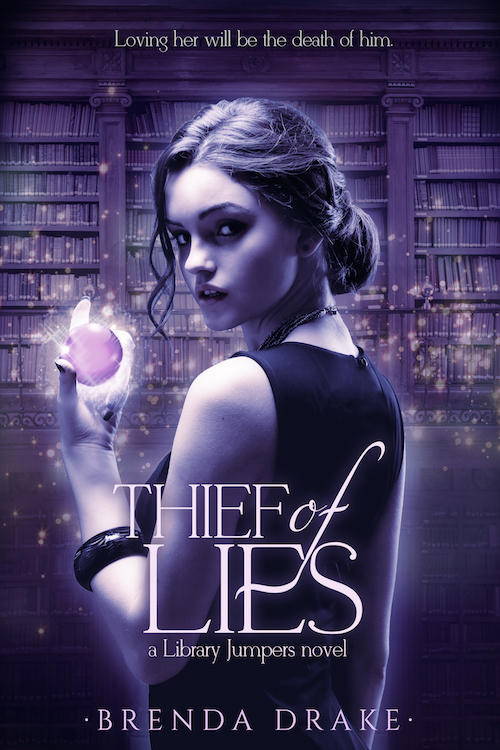 About Thief of Lies (Library Jumpers, #1):
Gia Kearns would rather fight with boys than kiss them. That is, until Arik, a leather clad hottie in the Boston Athenaeum, suddenly disappears. While examining the book of world libraries he abandoned, Gia unwittingly speaks the key that sucks her and her friends into a photograph and transports them into a Paris library, where Arik and his Sentinels—magical knights charged with protecting humans from the creatures traveling across the gateway books—rescue them from a demonic hound.

Jumping into some of the world's most beautiful libraries would be a dream come true for Gia, if she weren't busy resisting her heart or dodging an exiled wizard seeking revenge on both the Mystik and human worlds. Add a French flirt obsessed with Arik and a fling with a young wizard, and Gia must choose between her heart and her head, between Arik's world and her own, before both are destroyed.
Want to read more? Buy Thief of Lies (Library Jumpers, #1) now:
About Author