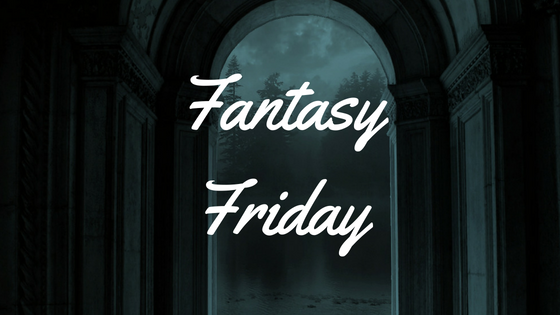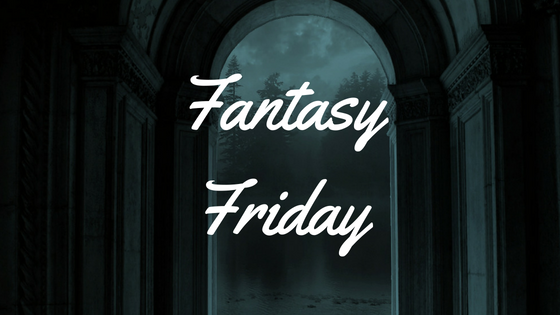 If you love fantasy books we have a list of books you don't want to miss out on. Pick up your copies today!
Garden of Thorns by Amber Mitchell
After seven grueling years of captivity in the Garden—a burlesque troupe of slave girls—sixteen-year-old Rose finds an opportunity to escape during a performance for the emperor. But the hostage she randomly chose from the crowd to aid her isn't one of the emperor's men—not anymore. He's the former heir to the throne, who is now leading a rebellion against it.
Rayce is a wanted man and dangerously charismatic, the worst person for Rose to get involved with, no matter what his smile promises. But he assumes Rose's attempt to take him hostage is part of a plot to crush the rebellion, so he takes her as his hostage. Now Rose must prove where her loyalties lie, and she offers Rayce a deal—if he helps her rescue the other girls, she'll tell him all the Garden's secrets.
Except the one secret she's kept for seven years that she'll to take to her grave if she must.
November Girl by Lydia Kang
I am Anda, and the lake is my mother. I am the November storms that terrify sailors and sink ships. With their deaths, I keep my little island on Lake Superior alive.
Hector has come here to hide from his family until he turns eighteen. Isle Royale is shut down for the winter, and there's no one here but me. And now him.
Hector is running from the violence in his life, but violence runs through my veins. I should send him away, to keep him safe. But I'm half human, too, and Hector makes me want to listen to my foolish, half-human heart. And if I do, I can't protect him from the storms coming for us.
Bring Me Their Hearts by Sara Wolf
Zera is a Heartless—the immortal, unaging soldier of a witch. Bound to the witch Nightsinger ever since she saved her from the bandits who murdered her family, Zera longs for freedom from the woods they hide in. With her heart in a jar under Nightsinger's control, she serves the witch unquestioningly.
Until Nightsinger asks Zera for a prince's heart in exchange for her own, with one addendum: if she's discovered infiltrating the court, Nightsinger will destroy Zera's heart rather than see her tortured by the witch-hating nobles.
Crown Prince Lucien d'Malvane hates the royal court as much as it loves him—every tutor too afraid to correct him and every girl jockeying for a place at his darkly handsome side. No one can challenge him—until the arrival of Lady Zera. She's inelegant, smart-mouthed, carefree, and out for his blood. The prince's honor has him quickly aiming for her throat.
So begins a game of cat and mouse between a girl with nothing to lose and a boy who has it all.
Winner takes the loser's heart.
Literally.
Greta and the Goblin King by Chloe Jacobs
While trying to save her brother from a witch's fire four years ago, Greta was thrown in herself, falling through a portal to Mylena, a dangerous world where humans are the enemy and every ogre, ghoul, and goblin has a dark side that comes out with the eclipse.
To survive, Greta has hidden her humanity and taken the job of bounty hunter—and she's good at what she does. So good, she's caught the attention of Mylena's young goblin king, the darkly enticing Isaac, who invades her dreams and undermines her will to escape.
But Greta's not the only one looking to get out of Mylena. An ancient evil knows she's the key to opening the portal, and with the next eclipse mere days away, every bloodthirsty creature in the realm is after her—including Isaac. If Greta fails, she and the lost boys of Mylena will die. If she succeeds, no world will be safe from what follows her back…
The Winter People by Rebeka L. Purdy
Salome Montgomery fears winter—the cold, the snow, the ice, but most of all, the frozen pond she fell through as a child. Haunted by the voices and images of the strange beings that pulled her to safety, she hasn't forgotten their warning to "stay away." For eleven years, she has avoided the winter woods, the pond, and the darkness that lurks nearby. But when failing health takes her grandparents to Arizona, she is left in charge of maintaining their estate. This includes the "special gifts" that must be left at the back of the property.
Salome discovers she's a key player in a world she's tried for years to avoid. At the center of this world is the strange and beautiful Nevin, who she finds trespassing on her family's property. Cursed with dark secrets and knowledge of the creatures in the woods, his interactions with Salome take her life in a new direction. A direction where she'll have to decide between her longtime crush Colton, who could cure her fear of winter. Or Nevin who, along with an appointed bodyguard, Gareth, protects her from the darkness that swirls in the snowy backdrop. An evil that, given the chance, will kill her.
About Author