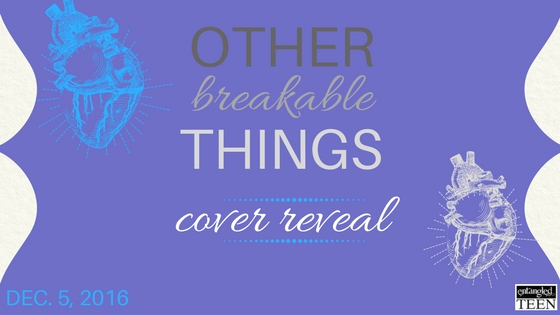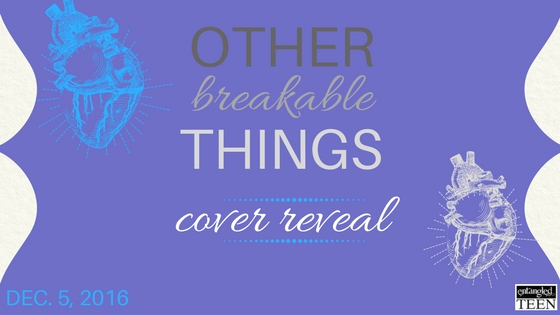 Let us know what you think of the cover for Other Breakable Things by Kelley York & Rowan Altwood which releases April 4, 2017!
This cover reveal is brought to you by Entangled TEEN & YA Books Central!
Kelley and Rowan's thoughts on the cover:
We're pretty lucky in that Kelley got to design the cover for Other Breakable Things. We went through so many vastly different designs over the last few months, it'd make your head spin. It's almost funny that the one everyone ended up liking the best was the simplest. The quietest. It was also the first one Rowan saw where she said, "Yes, that's it. That one." And, hey, she was right.
About Other Breakable Things:
According to Japanese legend, folding a thousand paper cranes will grant you healing.
Evelyn Abel will fold two thousand if it will bring Luc back to her.
Luc Argent has always been intimately acquainted with death. After a car crash got him a second chance at life—via someone else's transplanted heart—he tried to embrace it. He truly did. But he always knew death could be right around the corner again.
And now it is.
Sick of hospitals and tired of transplants, Luc is ready to let his failing heart give out, ready to give up. A road trip to Oregon—where death with dignity is legal—is his answer. But along for the ride is his best friend, Evelyn.
And she's not giving up so easily.
A thousand miles, a handful of roadside attractions, and one life-altering kiss later, Evelyn's fallen, and Luc's heart is full. But is it enough to save him? Evelyn's betting her heart, her life, that it can be.
Right down to the thousandth paper crane.
Want to read more? Pre-order your copy of Other Breakable Things by Kelley York & Rowan Altwood today!

About the Authors:
Kelley York and Rowan Altwood are a wife and wife writing team living in central California with their daughter and way too many cats. Kelley is the author of Hushed, Made of Stars, and Modern Monsters, and Other Breakable Things is Rowan's debut.
About Author