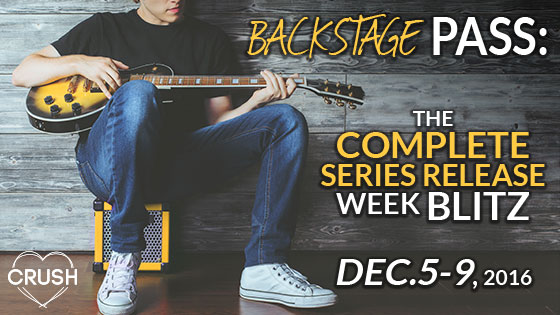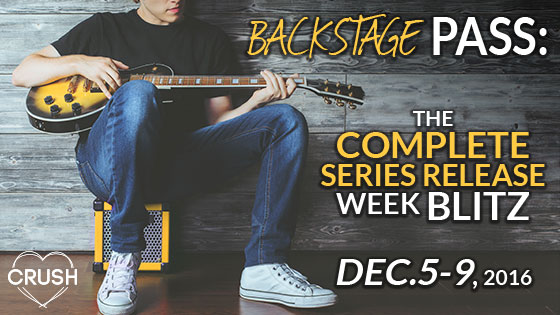 Fall in love with Backstage Pass: The Complete Series during the Release Week Blitz!
From December 5-9, 2016, Entangled TEEN is celebrating the release of Backstage Pass: The Complete Series with a release week blitz, and we wanted to share in the fun with you!
Check out this excerpt from book #2 in the Backstage Series that makes our hearts go pitter patter:
"If I agree to pretend to be your girlfriend," she said, attempting to gain some power back, "we need rules."

Ryder laughed. His eyes met hers. "Like?"

"No kissing."

"Just kissing?" Ryder asked with a sly smile.

"No anything," Mia spurted, her blood heating, climbing like the mercury in a thermometer.
Release Week Blitz Schedule:
Monday, December 5th:
Sara on Quesarasera Book Blog – Spotlight Post
Tuesday, December 6th:
Riki on Miss Riki – Spotlight Post
Jessica on OMG Reads – Spotlight Post
Book Boyfriend Battle Facebook Party @ 8-10 pm EDT
Wednesday, December 7th:
Alyssa on Pucks And Paperbacks – Spotlight Post
Thursday, December 8th:
Nicole on Nicole's Book Musings – Spotlight
Sharon on Coffee Lover's Heart – Spotlight
Friday, December 9th:
Melissa on Book Lovers Hangout – Review
Joli on Actin' Up with Books – Review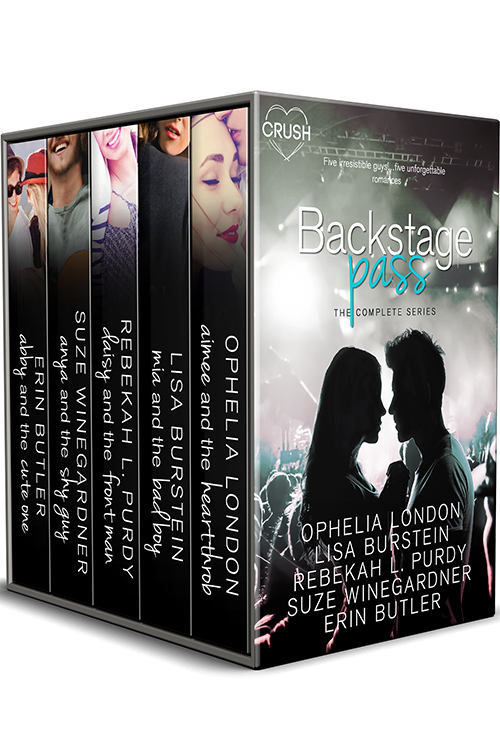 About Backstage Pass: The Complete Series:
Five irresistible guys…five unforgettable romances

Step backstage with the guys of Seconds to Juliet—the hottest boy band to hit the scene in years—and the girls who capture their hearts. Super stardom has never been so sexy…

Join the fandom. Just click the button.

Aimee and the Heartthrob by Ophelia London

Mia and the Bad Boy by Lisa Burstein

Daisy and the Front Man by Rebekah L. Purdy

Anya and the Shy Guy by Suze Winegardner

Abby and the Cute One by Erin Butler
Want to Read More? Pre-order Backstage Pass: The Complete Series (Backstage Pass, #1-5) Today!

About Author