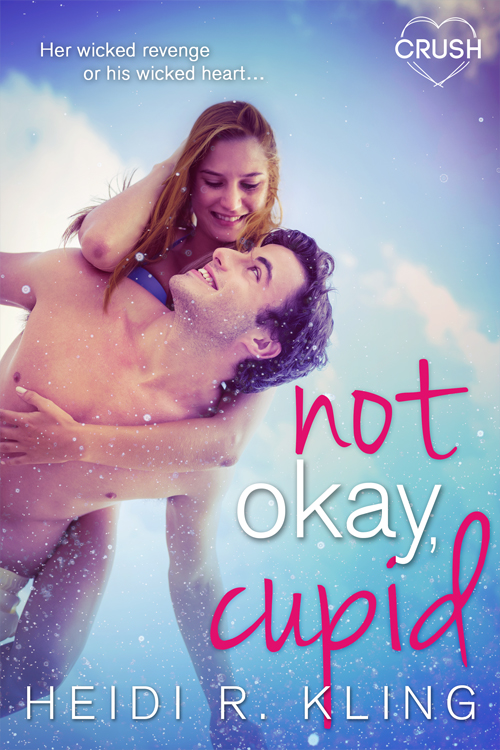 Let us know what you think of the cover for Not Okay, Cupid by Heidi R. Kling
Not Okay, Cupid releases on January 11, 2016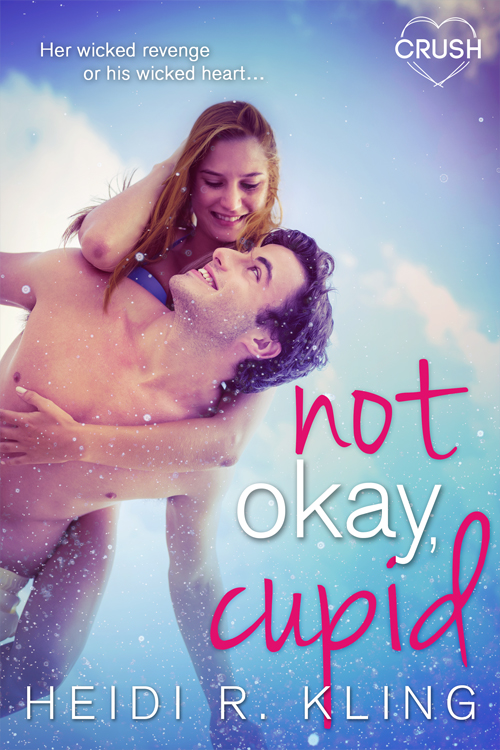 About Not Okay, Cupid (High School Heartbreakers, #1):
Hazel McCallister loves her life. Perfect grades. Perfect best friend. Perfect boyfriend. Until her perfect boyfriend cheats on her with her perfect best friend. Now Hazel's in free fall—until her best friend's brother, Felix, gives her the perfect idea. Reclaim her power by taking revenge on her cheating ex. Felix James loves his life. Casual relationships. Loads of surfing. He's as drama-free as they come. But he can't stand by when his sister steals her best friend's boyfriend, and the dude insists it was Hazel's fault. So Felix vows to help turn Hazel into a girl her ex can't resist—so then she can break his heart. With an alliance in place, Hazel's revenge is all but assured. But with each piece of payback, she feels a stronger attraction to Felix, even though revenge will turn her into a girl Felix could never be with. And soon Hazel has to make an impossible choice: revenge…or Felix, the boy who's stolen her heart. WARNING! This book contains betrayal, revenge, and that most tempting vice of all, the bad boy you know you can't have.
Want to Read More? Pre-order Not Okay, Cupid Today!
Amazon | B&N | iTunes | Kobo | Amazon.co.uk | Amazon.ca
Learn more about Heidi R. Kling:
About Author