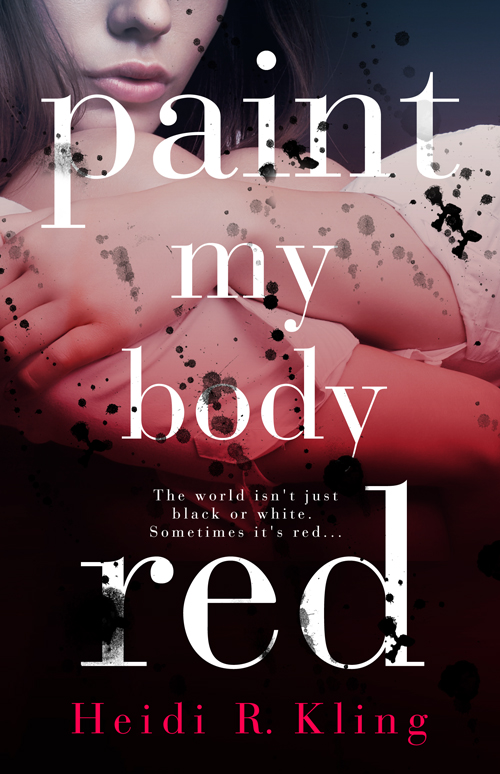 Have you ever wanted to see book swag that you designed become a reality? Now's your chance to make your dream a reality!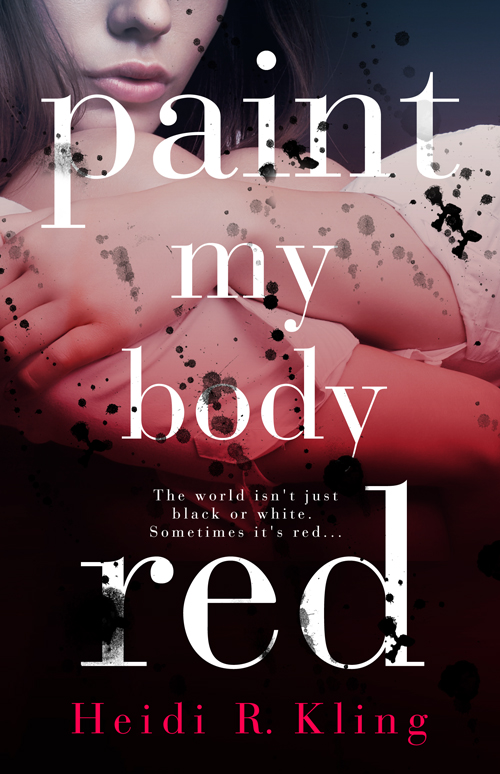 To promote Heidi R. Kling's Paint My Body Red, her  first contemporary YA since her beloved debut novel, Sea, we've created a contest that will make the creative-minded among you very happy. Whoever makes the best poster for the book with have their design printed IRL by Heidi and shared with bookstores, libraries, and possibly as a prize for other giveaways. Exciting, right?
To enter, design an 18″x 24″ movie-style poster for Paint My Body Red, which includes the following things, by Friday, November 27th at 12 pm EST:
The title of the book, Paint My Body Red
The name of the author, Heidi R. Kling
The tagline for the book, "The world isn't just black or white. Sometimes it's red…"
Save book cover artwork and incorporate it somehow: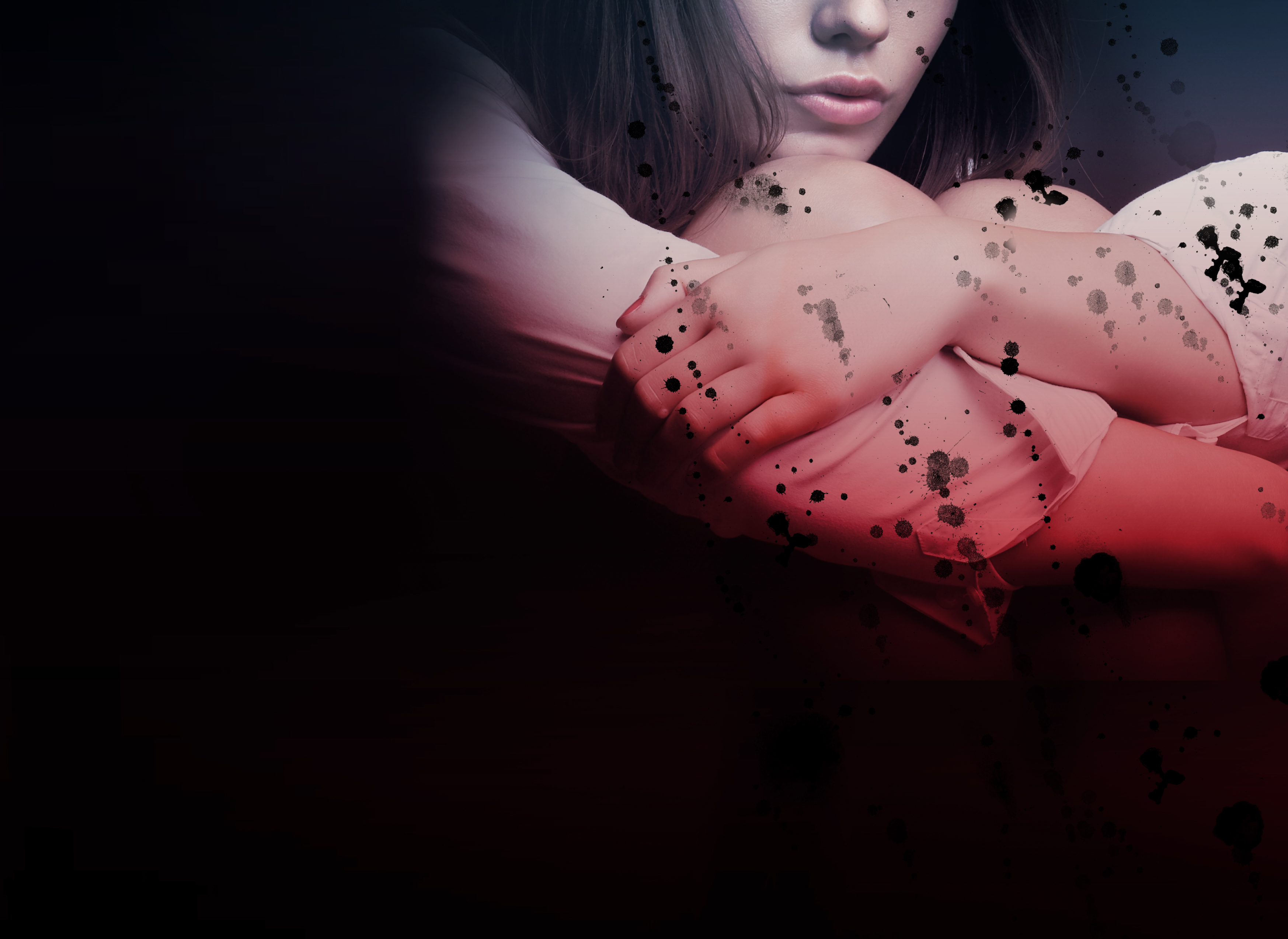 FIVE STARS: "I absolutely LOVED Paint My Body Red!! It was complex, mysterious, and completely captivating!!! I loved how Paige's past was revealed and seeing her grow and heal on her father's ranch was amazing!" – Ambur Hostyn, Burning Impossibly Bright
FIVE STARS: "An amazing and moving novel. Heidi Kling's prose is gorgeous and brings this story to life." – Ingrid Paulson, author of Valkyerie Rising
FIVE STARS: "Read it. You won't regret it." – Hristina Petrov, Books and Tea
"A moving story…beautifully written…that succeeds in breaking open what is a tricky topic.  A novel deserving of praise and success." – Tanya Grech Welden, Oz Books

FOUR STARS: " [T]here has only been one other book that has revealed the true impact of suicide to another as this book had: Thirteen Reasons Why by Jay Asher. Heidi R. Kling hit the nail on the head. " – Rachel Harrell, Bookwonderland
FOUR STARS: "This is a great contemporary novel that deals with SO MANY things, not just suicide. I definitely recommend this one!" – Portia Lynn, Instagram.com/ItsPortiasBooks
FOUR STARS: " I think the author deserves a big round of applause for tackling such a sensitive subject with tact and grace. " – Claire Stevens, Book Blog Bird
FOUR.FIVE STARS: "[A]n amazing story that handles tough subject topics with a lot of grace. […] I would strongly recommend it to people who enjoyed Laurie Halse Anderson's Speak, as it has a very similar tone." – Rachel K., One Little Bookshelf
So…you've designed your poster…now what?
Once you've designed your movie poster, please email it to the following address and with the following subject heading, so we can select the winner and Heidi can have it printed:
marketing {at} entangledpublishing {dot} com

Subject: Paint My Body Red Poster Contest
For the artistically challenged among us, who want to know more about Paint My Body Red, here is everything you need to know:
About The Book:

The world isn't just black or white. Sometimes it's red…

They think I'm next. That I'll be the seventh kid to step in front of a train and end my life. With the rash of suicides at my school, Mom's shipped me off to my dad's Wyoming ranch for "my own safety." They think I'm just another depressed teenager whose blood will end up on the tracks. They don't know my secrets…or what I've done.

I wasn't expecting Dad to be so sick, for the ranch I loved to be falling to bits, or for Jake—the cute boy I knew years ago—to have grown into a full-fledged, hot-as-hell cowboy. Suddenly, I don't want to run anymore, but the secrets from home have found me…even here. And this time, it's up to me to face them—and myself—if I want to live…
Want to read more? Buy Paint My Body Red now:
About Author