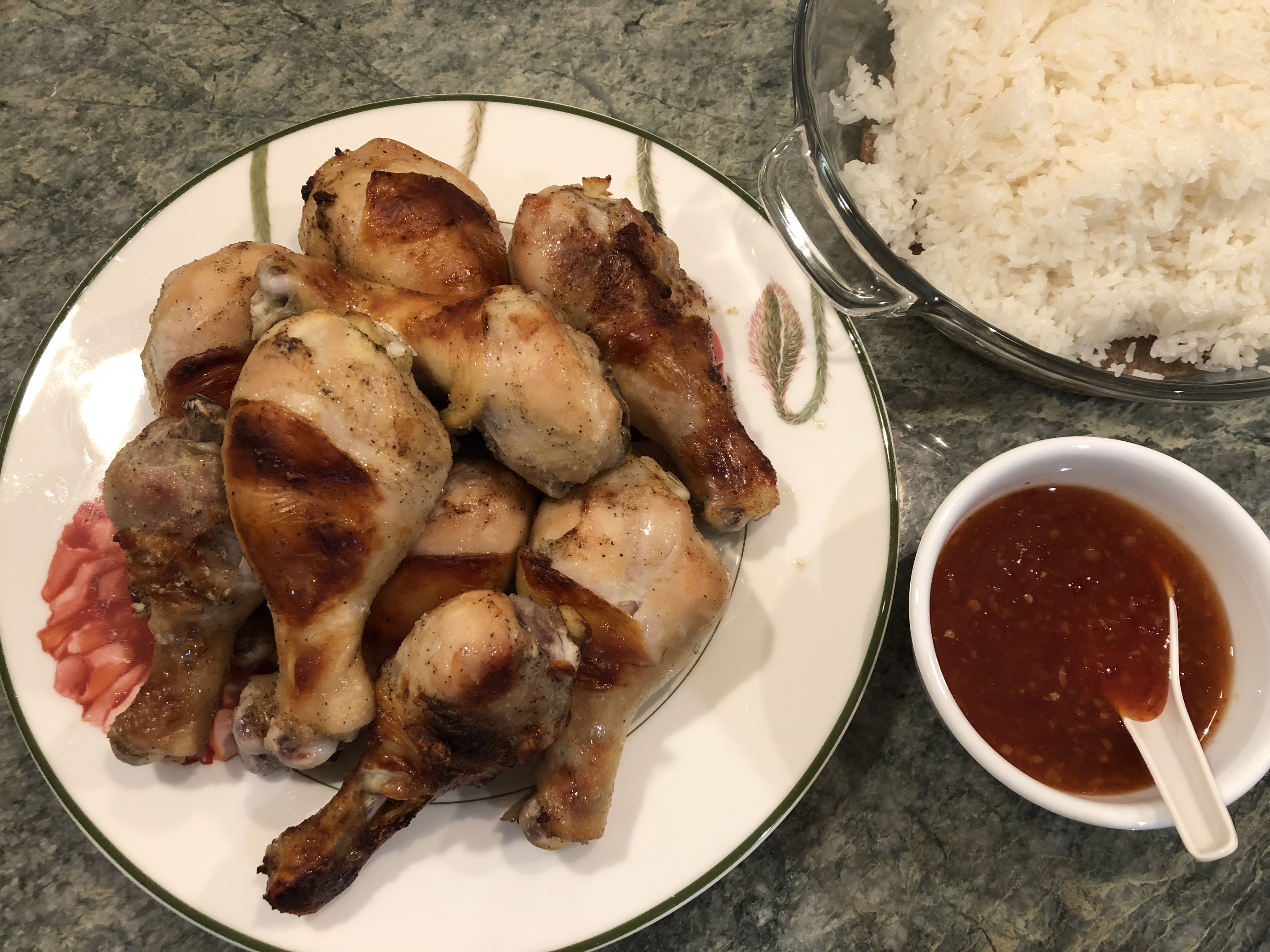 We hope you're hungry because we have Pintip Dunn here sharing a yummy recipe for Thai Chicken Drumsticks!
*****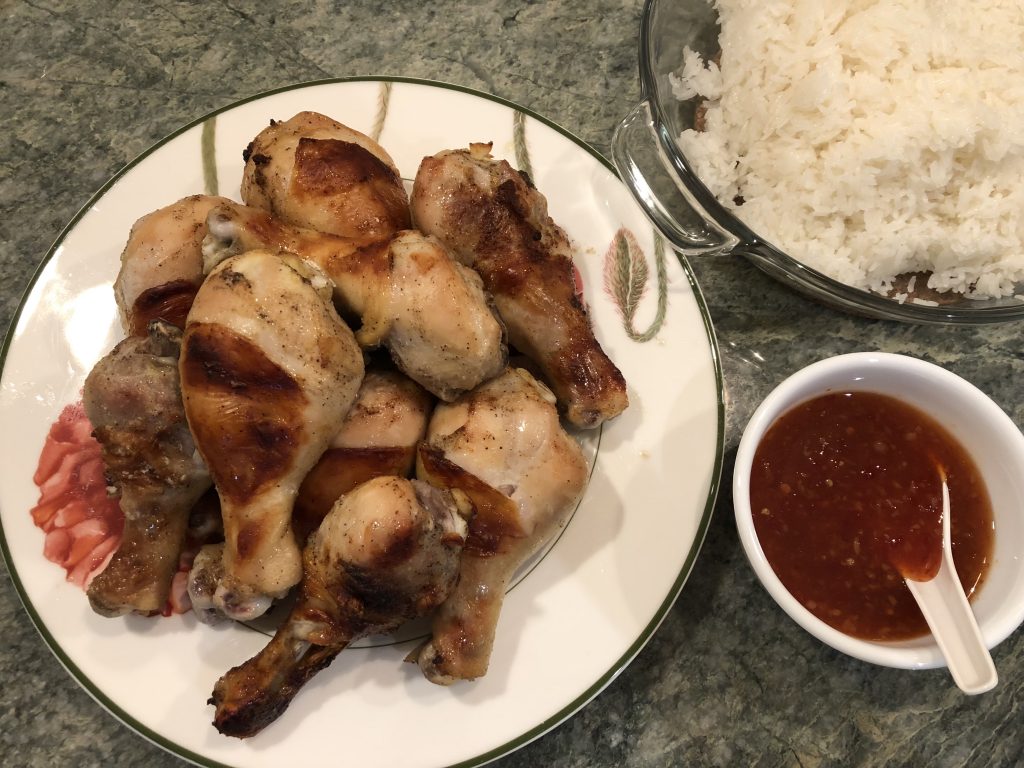 Anyone who knows me knows that I'm a total foodie, and my love of food is reflected in my newest book, STAR-CROSSED.
On the planet of Dion, food is scarce. In fact, there's not enough to feed the whole colony, so a group of people — the Aegis — stepped up to accept a genetic modification that would allow them to convert food into energy more efficiently. Nutrition is then extracted from the Aegis via a pill and distributed to the rest of the people. Thus, the colony is split between those who eat — and those who do not.
However, when eating is your duty, and you must imbibe food all day long, it is no longer pleasurable. Thus, the food preppers' task is to produce the most luscious, mouth-watering spreads possible, in order to entice the Aegis into taking one more bite.
Against this backdrop, my heroine Vela is tasked with choosing a boy fit to die so that her father, the King, may continue to live. The person who emerges as the best candidate, however, is the boy she's loved all her life. Unfortunately, only one can survive . . .
To celebrate the release of STAR-CROSSED, I would like to share with you my recipe for Thai chicken drumsticks! This recipe is super easy, quick, and delicious, which leaves me plenty of time to do other things, such as write!
In fact, I just attended a writing retreat a couple weeks ago with some dear friends, and I prepared this very meal!
12 chicken drumsticks
1/4 cup fish sauce or soy sauce
2 teaspoon garlic powder
1 teaspoon black pepper
1 teaspoon vegetable or canola oil
Stab chicken drumsticks all over with a fork. Mix chicken with above ingredients. Let marinate for at least 2 hours, but I like to leave it overnight. Bake at 350 degrees for 15 minutes. Flip each drumstick. Bake for another 15 minutes, or until done.
Serve with Thai sweet chili sauce (available at all Asian grocery stores and some general grocery stores; I like the Mae Ploy brand, pictured here. You can also make your own sauce with vinegar, simple syrup, corn starch, fresh garlic, and chilies.)
For a traditional Thai meal, you would serve the chicken with sticky rice. Any other kind of rice also works, however. For example, at my writing retreat, I paired the chicken with spinach rice and feta cheese – yum!
Enjoy! I know Vela would! (Unfortunately, they don't have livestock on the planet of Dion, as there's not enough land to raise them.)
*****
Pick up your copy of Starcrossed today!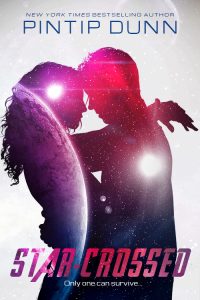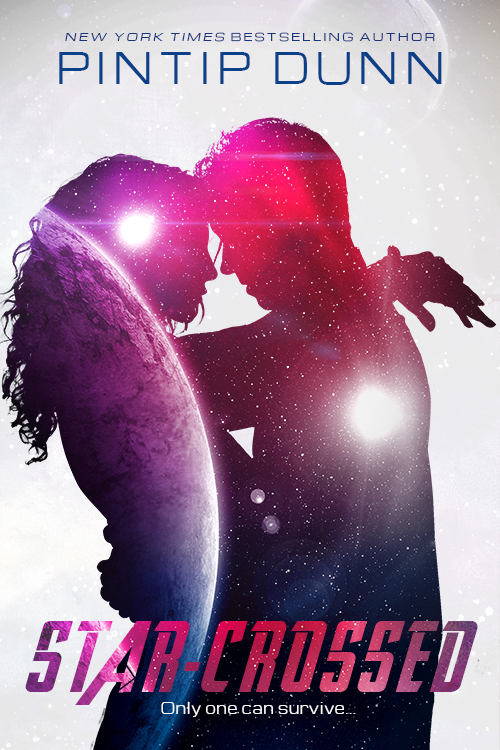 Princess Vela's people are starving.
Stranded on a planet that lacks food, Vela makes the ultimate sacrifice and becomes an Aegis for her people. Accepting a genetic modification that takes sixty years off her life, she can feed her colony via nutrition pills. But her best friend is still getting worse. And she's not the only one.
Now the king is dying, too.
When the boy she's had a crush on since childhood volunteers to give his life for her father's, Vela realizes her people need more than pills to survive. As tensions rise between Aegis and colonists, secrets and sabotage begin to threaten the future of the colony itself.
Unless Vela is brave enough to save them all…
About Author