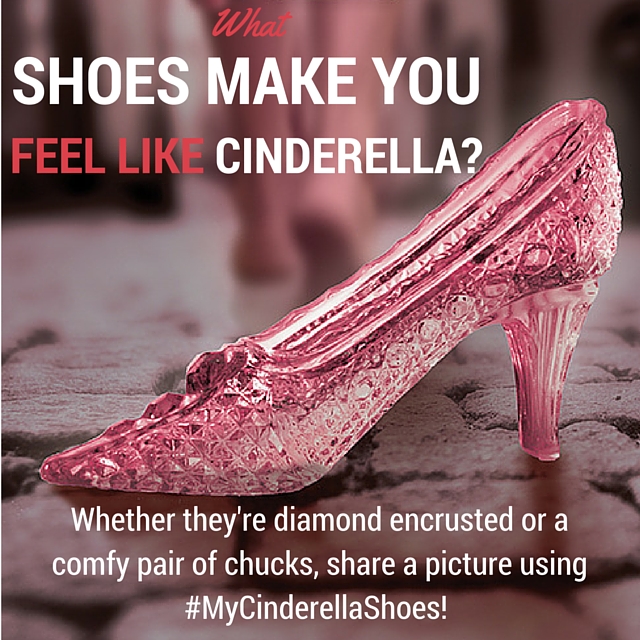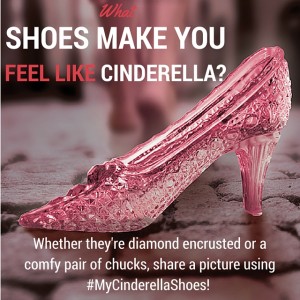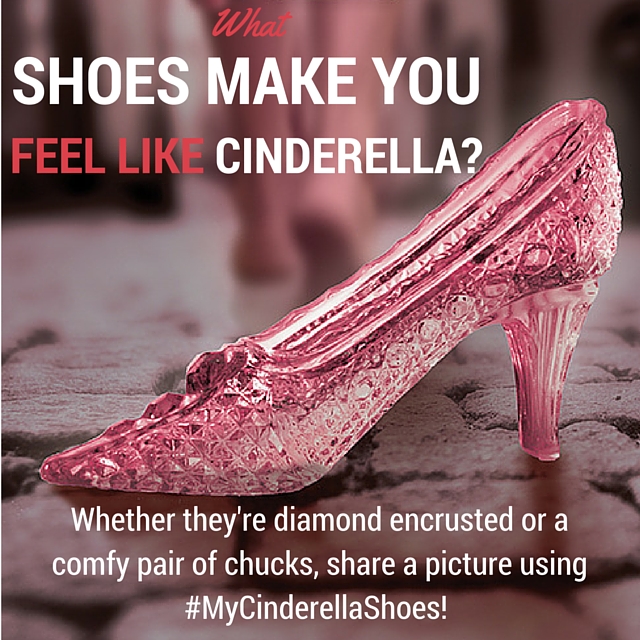 What Shoes Make You Feel Like Cinderella?
Even if your closet doesn't  resembles a shoe store filled with high heels, chances are you have had a favorite pair or one that made you feel special, even if for just one night. They probably aren't made of diamonds, like the high heels in Shonna Slayton's Cinderella's Shoes, but that doesn't mean that your pair of comfy Chuck Taylors or Doc Martens can't make you feel like a million bucks. Maybe they even make you feel like Cinderella.
So today, during Cinderella's Shoes' release week, or anytime afterward when you have a moment, we want to learn about the a pair of shoes you think of when you think of as your Cinderella shoes. Perhaps they're a light-up pair of sneakers from when you were a kid, your first pair of heels, a comfy pair of Chuck Taylors,  or even a pair of fuzzy slippers you wore until they were falling apart.
If you have a pair of shoes that makes you feel like your life is like a fairy-tale, take a photo, create a video, or write a blog post and share it with Entangled TEEN on Twitter, Instagram, Tumblr, or Facebook using the hashtag #MyCinderellaShoes.
About Author