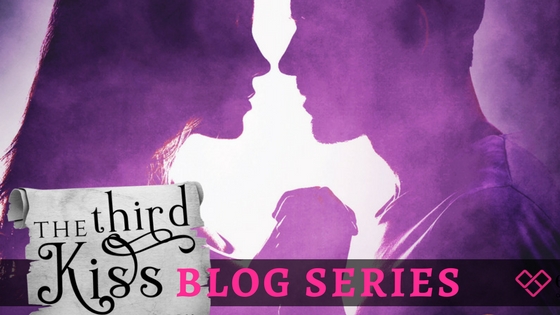 Kat Colmer Compares Her First & Third Kiss
Everyone says first kisses are important. They're the ones we remember. First kisses are meant tocurl our toes, heat our blood, and rock our world! But what if they fizzle like a wet fire cracker?What if it's the third kiss that will forever be etched in your memory as the pinnacle of perfection…or total disaster? Which was more memorable for you, your first kiss or your third kiss?
To celebrate the release of Kat Colmer's YA paranormal romance, The Third Kiss, we thought it would be fun for authors, Entangled staff, and others to share their third kiss stories.
Kat Colmer, author of The Third Kiss (Love's Mortal Coil, #1):
Third kiss! Definitely the third kiss, and I'm not just saying that out of loyalty to my book. My first kiss was a total disaster. We're talking Niagara Falls of saliva. The type where you have to covertly wipe your chin afterward because…well…ewww. My third kiss, on the other hand was nothing short of bliss. His name was Michael. He was an art student who was both gentle and urgent with his lips. Oh man, could this guy kiss. *sigh*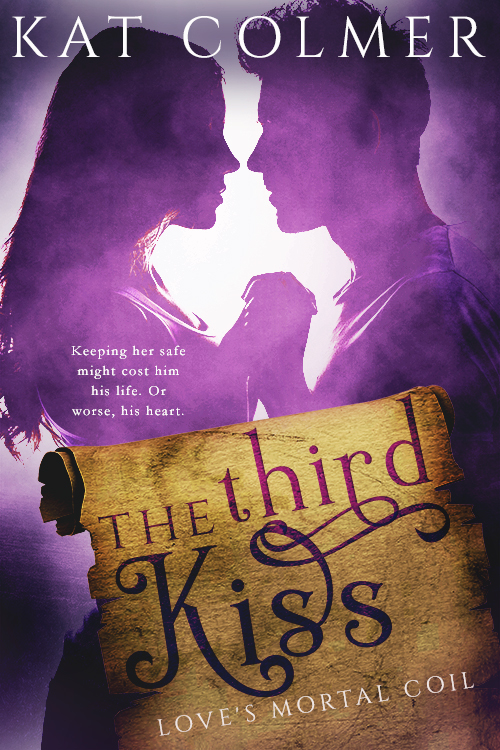 About The Third Kiss (Love's Mortal Coil, #1):
Love curses don't exist. At least that's what Jonas, master of the meaningless hookup, tells himself when a letter warns him he's an Eros Guardian cursed to endure a test of true love or forever be alone. His levelheaded longtime friend Cora figures it's a revenge prank by an ex. The way Jonas stamps each girlfriend with a weeklong use-by date, it serves him right.

But when an impulsive kiss between the two friends reveals potential for more, Cora becomes the target of the Groth Maar: demons sent to wipe out the Eros Guardian line. And suddenly the curse becomes dangerously real.

Breaking the curse means Jonas's biggest challenge yet. Failure guarantees Cora's death. But success may cost him his own life…and the loss of his carefully guarded heart to the one girl far too sensible to fall for him.
Want to read more? Purchase your copy of The Third Kiss (Love's Mortal Coil, #1) by Kat Colmer today!
About Author