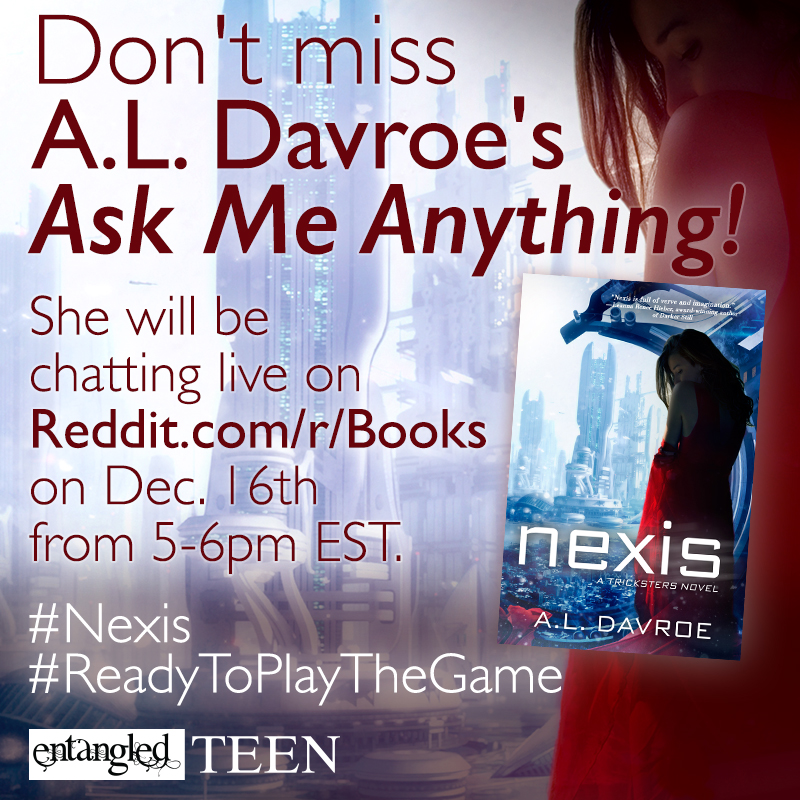 Don't miss A.L. Davroe's Ask Me Anything on Reddit.com/r/Books about Nexis, the first book in the Tricksters Series!
Whether you're big into YA Sci-Fi, gaming, or both, do we have a book for you! On Tuesday, December 1st, we released a three of our biggest YA Sci-Fi books for the year, including the debut, traditionally published YA novel by A.L. Davroe, called Nexis. Whether you've read the book already or not, you won't want to miss your chance to ask the author of the first book in the Trickster series on Reddit.com/r/Books on Wednesday, December 16th starting at 5pm EST.
If you've never used Reddit before, you'll need to sign up for an account in order to participate, but when you do, you'll have plenty of other opportunities to post in the Books and other subreddits about whatever topics interest you. Hope you can make it on Wednesday!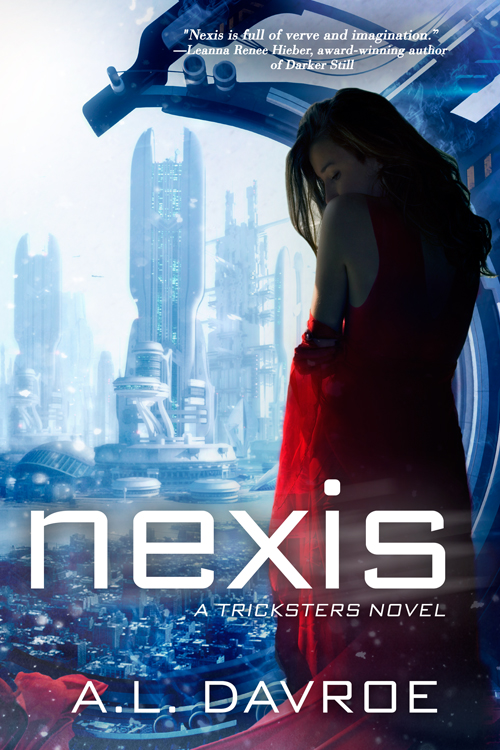 About the book:
In the domed city of Evanescence, appearance is everything. A Natural Born amongst genetically-altered Aristocrats, all Ella ever wanted was to be like everyone else. Augmented, sparkling, and perfect. Then…the crash. Devastated by her father's death and struggling with her new physical limitations, Ella is terrified to learn she is not just alone, but little more than a prisoner.

Her only escape is to lose herself in Nexis, the hugely popular virtual reality game her father created. In Nexis she meets Guster, a senior player who guides Ella through the strange and compelling new world she now inhabits. He offers Ella guidance, friendship…and something more. Something that allows her to forget about the "real" world, and makes her feel whole again.

But Nexis isn't quite the game everyone thinks it is.

And it's been waiting for Ella.
Want to read more? Buy Nexis (Tricksters, #1) now:
About Author