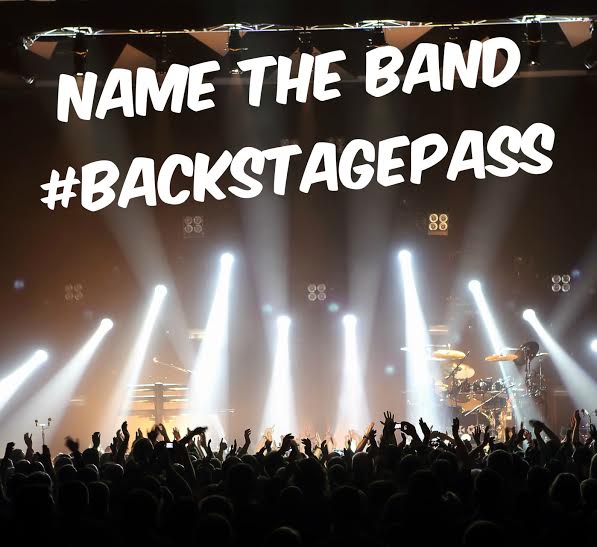 Ever wanted to name a band? Has that been a secret dream of yous? Now it can come true. Five of our amazing authors have been writing this super secret boy band series for awhile now, and want to share this baby with the world. This is where you come in Entangled Teen readers. They want you to help come up with a band name.Want to help make history? Read on!

We've been writing about this awesome boy band for a while now, but we haven't found a band name that we truly LOVE, know what I mean? So we decided to turn to you, boy-band connoisseurs, and avid readers to help us find the perfect one. Best of all? The winner will get a $25 gift card AND their whole name mentioned in one or more of the BACKSTAGE PASS books! All you have to do is come up with that kick-ass band name and tweet about the contest with the hashtag #BackstagePass. Easy-peasy. Enter the name in the comments, and hit up the Rafflecopter for points! Hurry though. The contest ends on Feb. 6th.
THE BACKSTAGE PASS SERIES
Five guys thought winning a making-of-the-band reality TV show would be the pinnacle of their career…until their band scored a sell-out stadium tour and became the hottest group in the country. Trying to keep their personal lives out of the tabloids while they maneuver media near-disasters and dodge rabid fans leaves little time for romance—not that their manager would allow it anyway.
But maybe, if their luck holds out, a summer on the road might lead each guy to that one girl he's been waiting his whole life to sing for…if fame doesn't get in the way.
Join The Heartthrob, The Bad Boy, The Big Brother, The Shy Boy, and The Cute One as they hit the road in search of their one true love. Could it be you?
Make sure to follow them on social media as well:
About Author