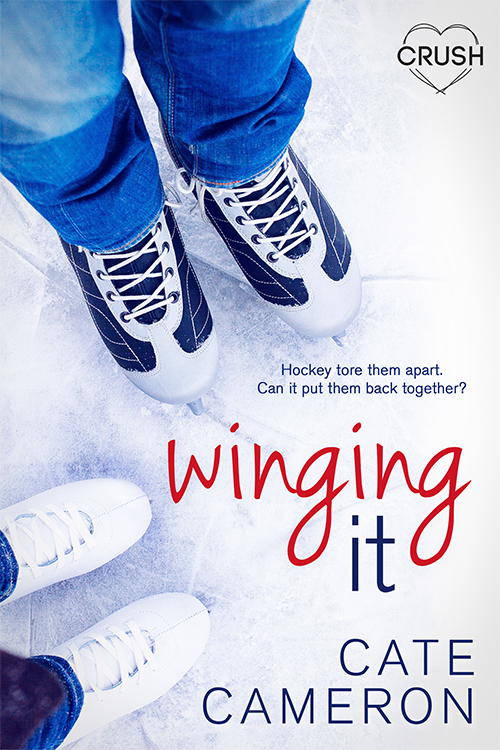 We are so excited to share this new release today!
About the book:
Disclaimer: This Entangled Teen Crush book contains adult language, ice-melting kisses, and a swoon-worthy hero. This fake relationship romance will have you wishing for a hockey player of your own…
Natalie West and Toby Cooper were best friends growing up, on and off the ice. But when Toby's hockey career took off, their friendship was left behind. Now Natalie has a crazy plan to land her crush—Toby's biggest rival—and she needs Toby's help to pull it off.
When Nat asks Toby to be her fake boyfriend, he can't say no. Not when it means getting his best friend back. Natalie is all grown up now, and spending time with her—even when it's just playing hockey together—stirs up a lot of feelings, old and new. Suddenly pretending to be interested in her isn't hard at all…if only she wanted him and not enemy.
Hockey tore them apart. Can it put them back together?
Buy Winging It (Corrigan Falls Raiders, #3) now:

About Author