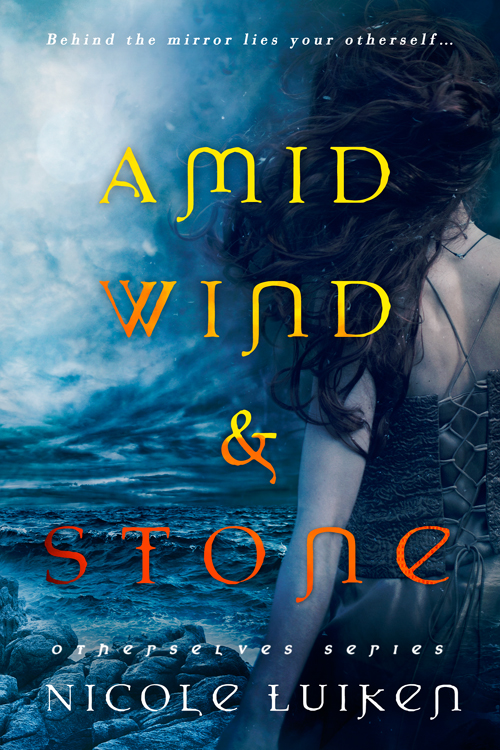 We are so excited to share this new release today!
About the book:
There is one True World, and then there are the four Mirror Worlds: Fire, Water, Air, and Stone.
Audrey and Dorotea are "otherselves"—twin copies of each other who live on different Mirror Worlds.
On Air, Audrey has the ability to communicate with wind spirits. As war looms, she's torn between loyalty to her country and her feelings for a roguish phantom who may be a dangerous spy.
Blackouts and earthquakes threaten the few remaining humans on Stone, who have been forced to live underground. To save her injured sister, Dorotea breaks taboo and releases an imprisoned gargoyle. Brooding, sensitive Jasper makes her wonder if gargoyles are truly traitors, as she's always been told.
Unbeknownst to them, they both face the same enemy—an evil sorceress bent on shattering all the Mirror Worlds.
Want to read more? Buy Amid Wind & Stone (Otherselves, #2) now:

Upcoming Book Signings & Events:
3/7/2016: Ask Nicole Luiken anything during the Reddit.com/r/Books' AMA 3-5pm EST
3/10/2016: Join Nicole Luiken, Gloria Craw, Brenda Drake, Chloe Jacobs, Alyxandra Harvey, Chris Cannon and L.E. Sterling for the Capture The Fantasy Twitter Chat from 9-10pm EST
Giveaway:
About Author