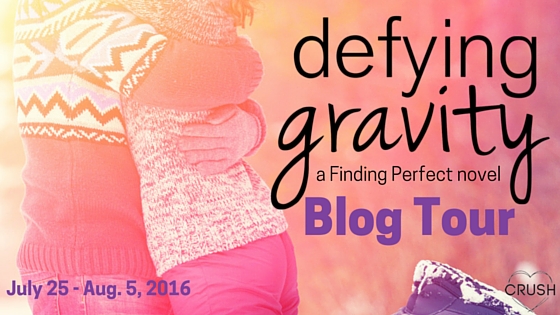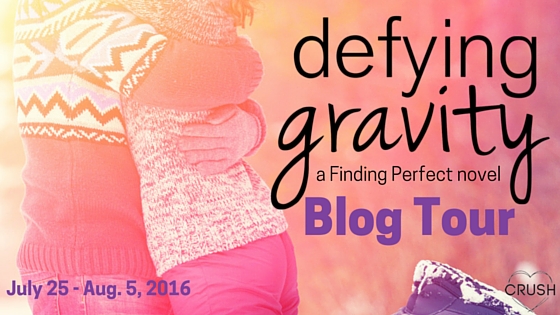 Follow Along with the Defying Gravity Blog Tour!
If you're a fan of contemporary YA romance novels in general and either the best friends to lovers or the brothers fighting over the same girl tropes, then you'll love Defying Gravity by Kendra C. Highley! And of course, if you've already read Finding Perfect, the first book in the Finding Perfect series, then you'll definitely not want to miss this one. Even though Zoey's story can be read as a standalone without any problem, you'll already know her, her BFF Paige, and Paige's boyfriend, Ben, if you read and loved Finding Perfect, which will make this book even more enjoyable!
Please return to this site each day to celebrate the release of this book and follow along with the blog tour from July 25-Aug. 5, 2016:
July 25, 2016:
Ever After Romance – Top 10 Reasons The Princess Bride is the Best Movie Ever Guest Post
Megan from All The Doodles n' Scribbles – Review
July 26, 2016:
Ask Kendra C. Highley Anything on Reddit.com/r/Books – Live Q&A @ 5 pm EDT
July 27, 2016:
Valia from By Valia Lind – Review
Jennifer from Never Too Many to Read – Spotlight
July 28, 2016:
Lara from The Heathen – Review
July 29, 2016:
Michelle from What Is That Book About – Spotlight
Vox Libris – Interview
Aug. 1, 2016:
Deniz from Closet Geeks & Slo Mo – Interview
Hadassah from Haddie's Haven – Spotlight
Aug. 2, 2016:
Jenn from Book Jems – Review
Aug. 3, 2016:
Jessica from OMG Reads – Spotlight
Becky from Becky on Books and Quilts – Interview
Madi from The Booknerd Diaries – Review
Aug. 4, 2016:
Moriah from A Leisure Moment – Spotlight
Emily from Bookland Fairytale – Review
Aug. 5, 2016:
Ena from Swoon Worthy Reads – Review
Stephannie from Swoon Worthy Reads – Review
Enter to Win the Defying Gravity Prize Pack!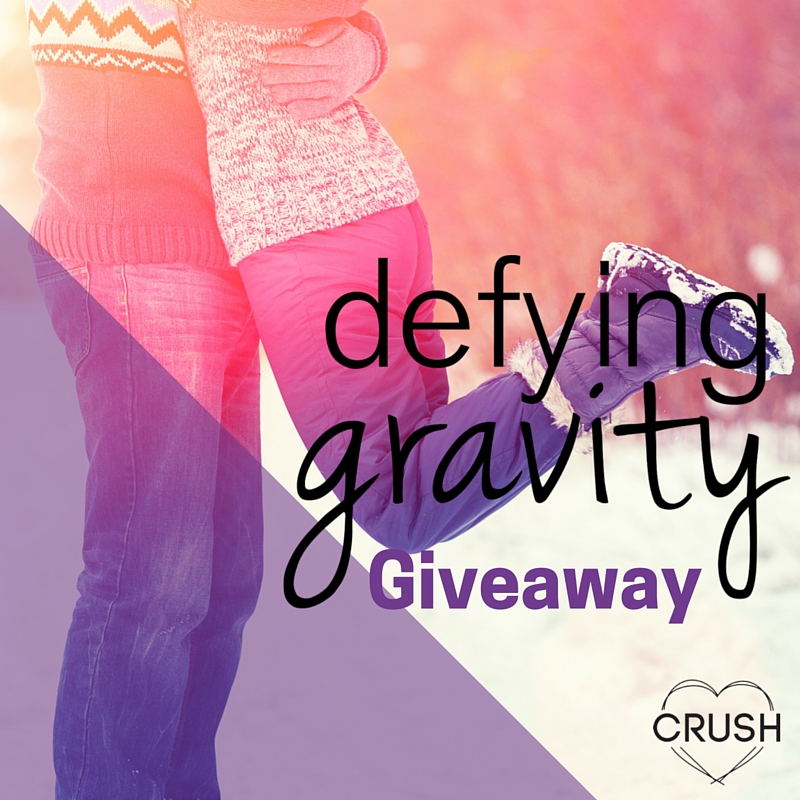 Does Defying Gravity sound like your kind of book? Find out more now: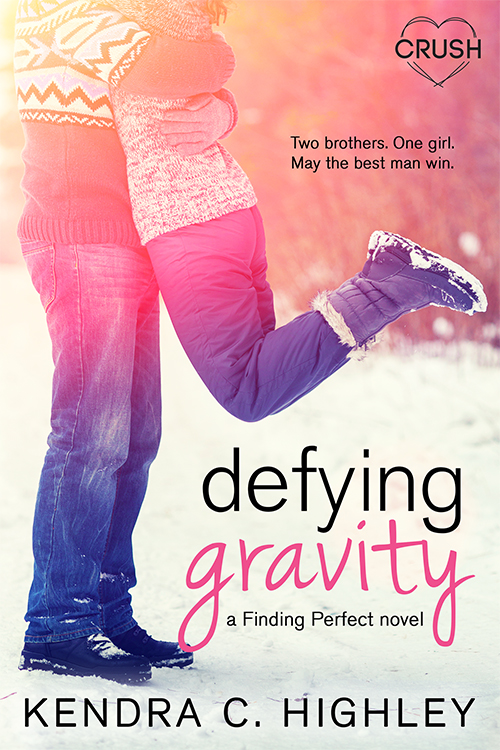 About Defying Gravity (Finding Perfect, #2):
Disclaimer: This book contains enough sexual tension to melt snow, the hottest near-kiss in the history of near-kisses, and a sexy snowboarder determined to win the heart of the girl he loves.

Zoey Miller lives for her holidays in Aspen. Her time up on the mountain with the Madison brothers, Parker and Luke, is everything. But for the first time, it's not enough. This time, she's determined to win one of the brothers' hearts.

But the brother she has in mind is a renowned player, with hordes of snow-bunnies following him around Snowmass resort. And the other…well, he's her best friend and knows she deserves better. Namely him. And he's going to win her heart.
Want to Read More? Pre-order Defying Gravity (Finding Perfect, #2) Today!

About Author