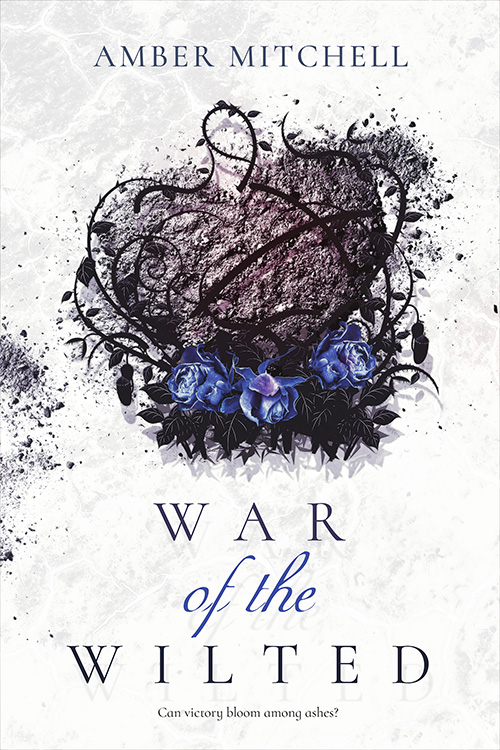 Amber Mitchell, the author of War of the Wilted, joins us today to share some of the Fall YA releases she can't wait for. Check it out to see if your favorites made her list
*****
Fall is the best time for curling up with a book. Even here in Florida, we like to pretend it's cold outside by picking out our favorite lightweight blanket, our fluffiest socks, the best mug of hot chocolate (or coffee) and sitting on the couch to binge read. Lucky for all of us, there are some incredibly drool-worthy books coming out to keep us company this fall. Here are a few that will be part of my treats for this Halloween!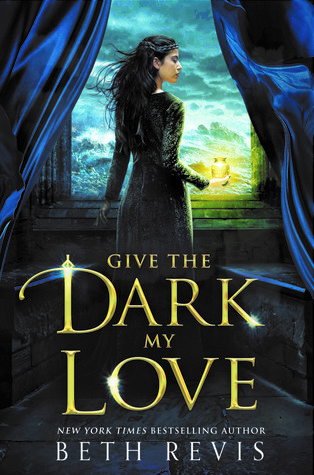 Give the Dark My Love by Beth Revis- I've been a fan since her first novel Across the Universe came out and this book has me drooling. I love a main character who is smart and Nedra seems exactly like my kind of girl. I can't wait to dive into the wealthy world of Lunar Island's Yugen Academy and see just how far Nedra will fall. The way the synopsis is written seems like she might be on the brink of becoming a villain and I am all for girls who do the wrong thing for the right reason. Plus, with a potential love interest with the name Grey, I can't see a downside!
Give the Dark My Love comes out September 25th.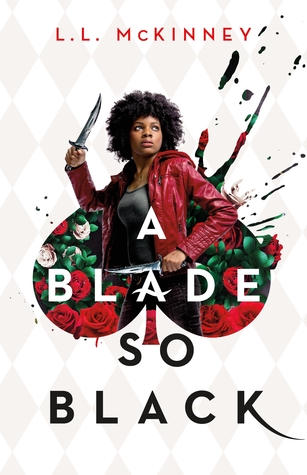 A Blade So Black by L.L. McKinney- When I saw the author market this book as "what if Buffy fell down the rabbit hole?" I knew this one had to be in my hands yesterday. Or really, the day before. This looks like such a wonderful twist on Alice in Wonderland, which is one of my favorite classics, and has been getting rave reviews. Buffy, black girl magic and a brand new version of Wonderland to fall into? This is one I've been waiting for!
A Blade So Black comes out September 25th.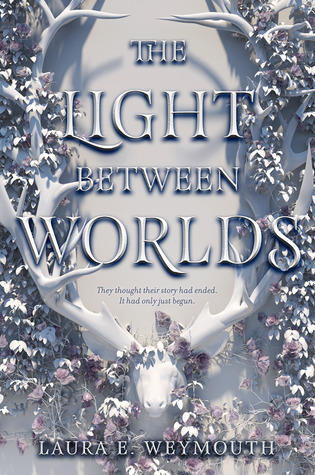 The Light Between Worlds by Laura E. Weymouth- I'm getting major Narina vibes from this one. But not a rehashing, more like what happens after. I've always wondered how kids that went to magical worlds and shared incredible adventures would be able to adjust back to the real world. I feel like this might just be my answer. I love that there is a bit of mystery over where Ev went and really want to dive in and discover with Philippa what happened to her. Plus, it's described as lyrical which is right up my alley!
The Light Between Worlds comes out October 23rd.
Empress of All Seasons by Emiko Jean- I'm cheating a little bit because this one releases in November but when I saw it, I knew it had to be on my list. Girls that turn into monsters and a race through four magical rooms to determine which girl will become empress? YES, please! Send that over and we can make believe November is in fall. I can't wait to see what this one is all about and meet the lovely cast of characters. I'm a sucker for a prince who doesn't want his position!
Empress of All Seasons comes out November 6th.
After Always by Barbara J Hancock- When I saw the cover for this book, it had my attention immediately, but it's the synopsis that grabbed me. This book sounds so haunting and I love a good mystery! Main characters who play music are a favorite of mine since I've always wanted to learn an instrument but never did. Now I just live vicariously through reading about them plus with the potential of a ghost story going on, this sounds like the perfect book to curl up with on Halloween!
After Always comes out October 1st.
Seventh Born by Monica Sanz- Witches and Halloween go hand and in hand. They just do! And this one looks like a sexy, dangerous mystery that is just perfect for fall. I love the world building of the seventh born making their mother lose their powers among witches and I'm totally hooked on the main character becoming an assistant to a brooding professor. Luckily, this one is already out and ready to be consumed. I'm definitely ready for the heat this book promises!
Seventh Born came out September 4th.
There are a few of the books I can't wait to dive into this fall. My purse is already screaming at me and my TBR pile won't be far behind! What books are you waiting to curl up with as the leaves change?
*****
And don't miss Amber Mitchell's upcoming release, War of the Wilted.
On sale 10/1/18!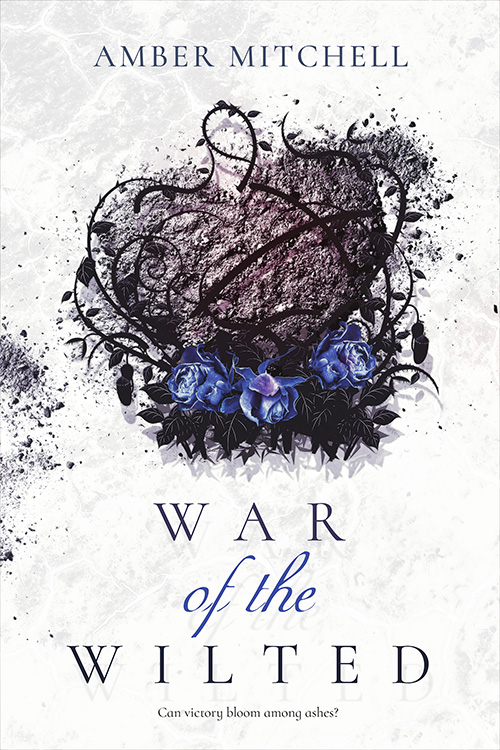 Like flowers denied water, people are wilting under the emperor's tyranny.
Rose will not rest until the Gardener is dead. But there are bigger battles to fight, and Rayce—leader of the rebellion and the only man Rose has ever loved—believes their best chance at winning the war is to join forces with her sworn enemy.
Saving innocent people is more important than her quest for revenge. But their new ally can't be trusted—and he knows her darkest secret. One betrayal could leave the war and Rayce's life hanging in the balance, and Rose will need to make the ultimate sacrifice to save them all.
Each book in the Garden of Thorns series is STANDALONE:
Book 1: Garden of Thorns
Book 2: War of the Wilted
Get Your Copy
Amazon | B&N | iBooks | Kobo | Entangled
About Amber Mitchell 
Amber Mitchell was born and raised in a small town in Florida. After briefly escaping small town life by attending the University of South Florida where she earned her degree in Creative Writing, she decided to ditch traffic jams and move back to her hometown. There she writes Young Adult novels, usually with a bit of magic in them, rolls D20s with her friends on Thursday nights and enjoys hanging out with her husband and four cats. Her other job involves crafting cardstock in to 3D art and has allowed her to travel all over the US vending at comic conventions which has only increased her love for fantasy and fandoms. She is represented by Nikki Terpilowski of Holloway Literature.
Website | Twitter | Instagram | BookBub | Amazon
About Author