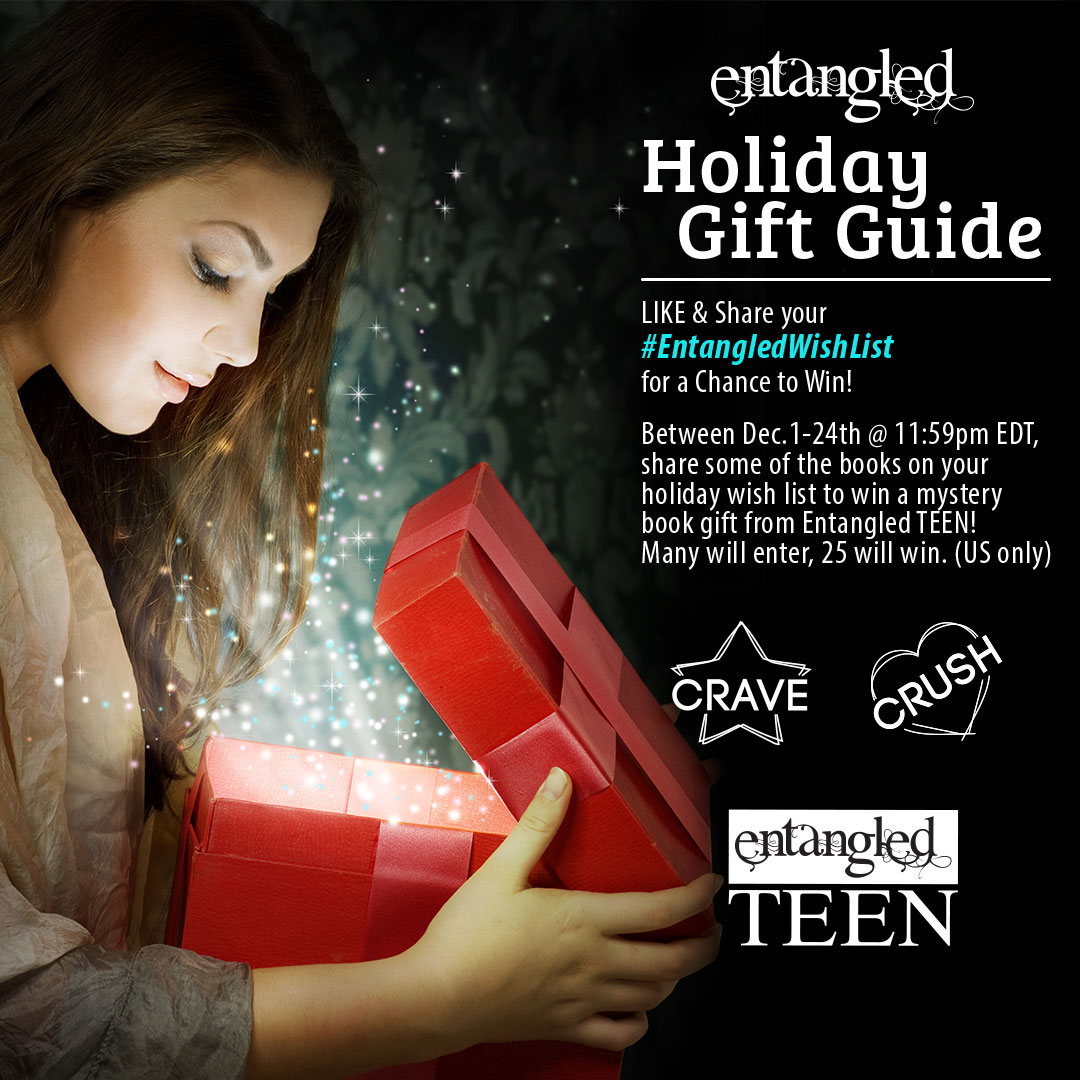 Enter the Entangled Teen Holiday Wish List Giveaway!
Over the last several days, we've been working like Santa's elves to put together several Entangled TEEN Holiday Gift Guides to help you sort out not only what books should be on your own holiday wish list, but also what books you might want to buy for your friends and family members, including the Books for Sci-Fi Lovers and Books for Fantasy Lovers posts. (There are still several lists waiting to be added to our blog though, so that part of the fun isn't over yet. Stay tuned for more!)
That said, we also thought it would be a great idea to offer a huge giveaway to our readers as well of some of the best Entangled TEEN books we published in 2015. To keep the holiday gift theme going, each of the prizes are going to remain a mystery from now until the day the winners open the packages we send their way. Fun, right!
Between now and December 31st at 11:59 pm EST, create and share some of the books on your #EntangledWishList, and you'll have a chance to win 1 of 25 books published by Entangled TEEN in 2015! All you have to do is create a list either on your blog or directly on social media sites using the hashtag #EntangledWishList and tag @EntangledTEEN to win, and then fill out the Rafflecopter widget below. (Additional ways to enter in the Rafflecopter widget!)
Open to U.S. residents only. Sorry! Good luck!
About Author