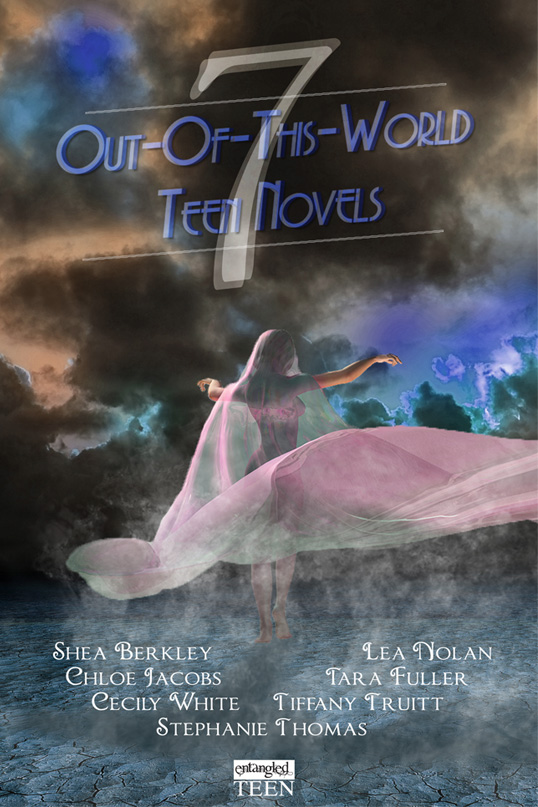 Dear Reader,
I hope that you'll love Greta and the Goblin King as much as I loved writing it. I think I enjoyed this series so much because Greta is completely larger than life. She's obstinate, cranky, mistrusting, a tad violent—I know, I know. These don't sound like desirable qualities, but she'd disagree with you on that…also another of her more common traits. Good thing is, she's also optimistic, loyal, and pure of heart.
Her world has become one of my favorite places to be. You might not think it's possible that a barren, hostile, inhuman world of eternal winter could be so awesome, but I'm from Canada so we're used to winter, and anyway, Mylena has ogres, ghouls, and a sexy Goblin King, y'all!
Every day when I sit down to write I get lost in Mylena and in Greta's adventures with her Goblin King all over again. I hope as you sit down to read, you'll tumble through the fire and stay a while too.
Love, Chloe
Chloe Jacobs is a native of nowhere and everywhere, having jumped around to practically every Province of Canada before finally settling in Ontario where she has now been living for a respectable number of years. Her husband and son are the two best people in the entire world, but they also make her wish she'd at least gotten a female cat. No such luck. And although the day job keeps her busy, she carves out as much time as possible to write. Bringing new characters to life and finding out what makes them tick and how badly she can make them suffer is one of her greatest pleasures, almost better than chocolate and fuzzy pink bunny slippers.
Greta and the Goblin King:
While trying to save her brother from a witch's fire four years ago, Greta was thrown in herself, falling through a portal to Mylena, a dangerous world where humans are the enemy and every ogre, ghoul, and goblin has a dark side that comes out with the eclipse.
To survive, Greta has hidden her humanity and taken the job of bounty hunter—and she's good at what she does. So good, she's caught the attention of Mylena's young goblin king, the darkly enticing Isaac, who invades her dreams and undermines her will to escape.
But Greta's not the only one looking to get out of Mylena. An ancient evil knows she's the key to opening the portal, and with the next eclipse mere days away, every bloodthirsty creature in the realm is after her—including Isaac. If Greta fails, she and the lost boys of Mylena will die. If she succeeds, no world will be safe from what follows her back…
Chloe's book Greta and the Goblin King is part of our Paranormal Bundle that is just 99¢ for a limited time this week. 7 Full Teen books for only 99¢! Click here to see more!
About Author