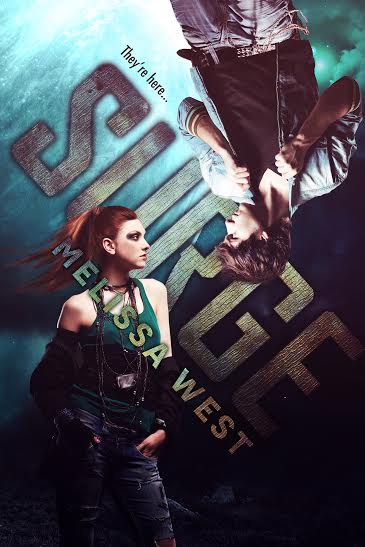 Let us know what you think of the cover for Surge by Melissa West
Surge releases on April 5, 2016

About Surge (The Taking, #0.5):
Earth is in a state of war.

Radical leaders known as the Octave have risen to power, and the world is at its knees as the group fights for global control. Finally, the Rebels, a secret vigilante group, develop a plan of attack and succeed in bringing down the Octave, but not before the world has been destroyed.

And that is when the alien crafts arrive.

Frightened sixteen-year-old Annabeth Cartier seeks out the only one she can trust—her best friend and the boy she has secretly loved for most of her life, Brice Alexander. Together, they watch as the land is healed. Together, they listen as humans are ordered to become hosts to the aliens. Together, they prepare as tensions rise, people die, and the world they once knew disappears before their eyes.

Earth is in a state of war, only this time it isn't a battle for control. It's a battle for survival.
Find out more about Melissa West
About Author