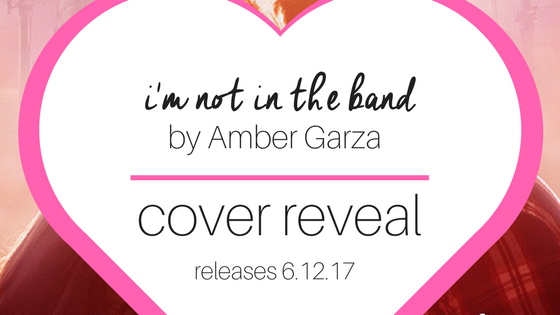 Let us know what you think of the cover for I'm Not in the Band by Amber Garza, which releases June 12, 2017!
This cover reveal is brought to you by Entangled Crush.

About I'm Not in the Band:
I like Kassidy Milton. There, I said it. She's funny, beautiful—even though she doesn't know it—and my favorite kind of weird. But I can't tell if she's into me or just trying to get close to me for a chance with my famous twin brother instead. I mean, it has to be me. I am the better-looking one.
But Kassidy has some demons, and she's not good at letting people in. That happens when you've been hurt by someone close to you. I can relate. Trust is a funny thing; it's hard to gain but easy to lose. I might just learn that the hard way.
Disclaimer: This Entangled Teen Crush book includes a snarky heroine, a swoon-worthy hero, crazy best friends, your favorite music, and lots of feels.
Want to read more? Pre-order your copy of I'm Not in the Band by Amber Garza today!

About Amber Garza:
Amber Garza currently lives in California with her amazing husband, and two hilarious children who provide her with enough material to keep her writing for years.
About Author