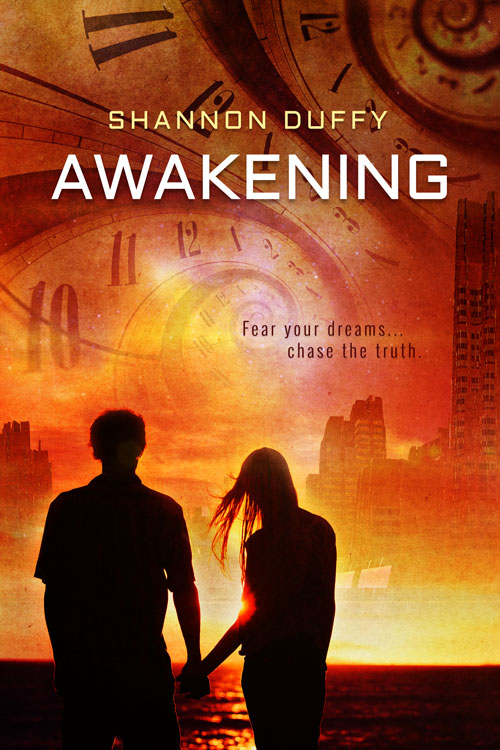 We are so excited to reveal the cover of our upcoming April release, Awakening by Shannon Duffy!  Let us know what you think.

About Awakening:
On sale April 7, 2015
The Protectorate supplies its citizens with everything they need for a contented life: career, love, and even death. But recently, Desiree Six Haven hasn't been exactly thrilled about the fate they've chosen for her. Including the man she's supposed to marry. Even the warm reassurance of the Dreamscape—the program that monitors and programs the sleep of its citizens—can't convince Desiree that something isn't terribly, terribly wrong…

But The Protectorate is there to keep her safe.

Then Desiree receives an unexpected visit from her childhood friend, Darian, a Non-Compliant murderer and an escaped convict. Darian insists that the enemy is the very institution Desiree depends on. That she believed in. As the true malevolent nature of the Dreamscape is revealed, Desiree learns that the government doesn't just protect her life—it controls it. And The Protectorate doesn't doesn't take kindly to those who are Non-Compliant…especially those who would destroy its sole means of control.
Find Awakening Online:
Find Shannon Online
About Author