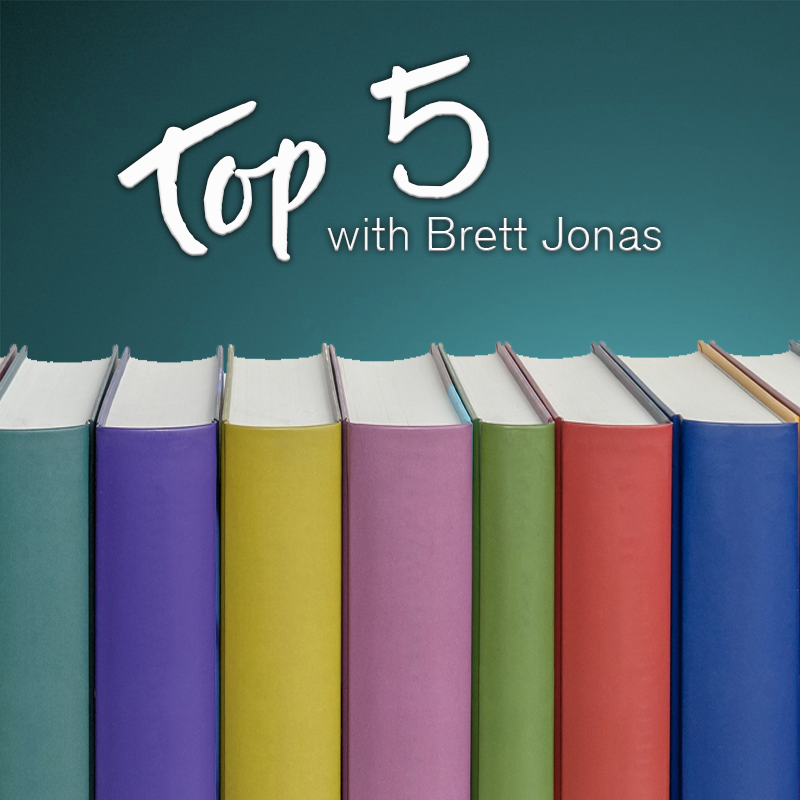 When my preorder of ANY BOY BUT YOU by Julie Hammerle arrived on my Kindle app, I read it immediately, and I absolutely loved it! Now I need more people to read it so I have someone to fangirl with. So, here are my top five reasons why you should read ANY BOY BUT YOU.
1: Feuding Families.
If you love a good, old-fashioned family feud, this book is perfect. The hatred between the two families is intense.
2: Hate-To-Love
Is there anything that creates more sexual tension than a hate-to-love plot line? There's just something about that makes you want them to get together SO BADLY.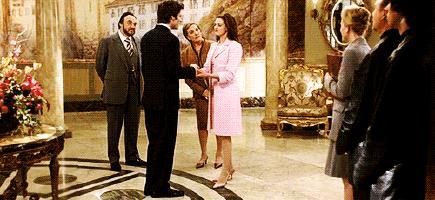 3: Online Relationships.
I absolutely adore online relationships – especially when they really can't stand each other in real life. (ALL LACED UP by Erin Fletcher is another book that does this extremely well!)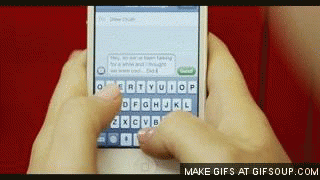 4: Realistic Friendships.
Elena's relationship with her best friend is insanely realistic, and I loved how they tried to interfere in each other's lives. It was totally what I would do to my own best friend!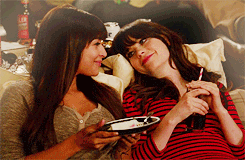 5: Oliver Prince.
Yes, Oliver gets his own reason. This boy, with his smooth comments, his cheesy romantic gestures, his bright mind and his caring heart, completely won me over.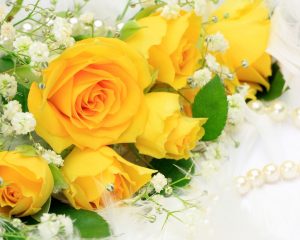 ANY BOY BUT YOU was an absolutely adorable YA romance, and I can't wait to read the next book in the North Pole series!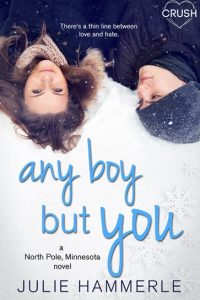 Elena Chestnut has been chatting with an anonymous boy late into the night. It's a very You've Got Mail situation, and she has no idea who he is. He can't be Oliver Prince, hot-and-bashful son of the family running the rival sporting goods store. Their fancy sales strategies are driving Elena's family out of business. Elena's mystery boy has teamed up with her in their latest sales strategy, an augmented reality game, to help her win the grand-prize plane tickets. Money's so tight Elena's going to miss senior year spring break with her friends if she can't win this game.
The girl Oliver's fallen head-over-heels for online had better not be Elena Chestnut. She's his angry, vindictive Latin tutor, the daughter of his dad's business rival, and the one girl he'd never even think of kissing. She's definitely not his online crush, because that girl is funny, sweet, and perfect.
When Oliver asks to reveal their names at the Valentine's Day dance, their IRL relationship will either ruin what they have online, or they'll discover just how thin the line between love and hate really is.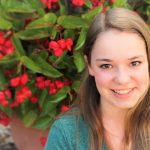 Brett Jonas is a writer, reader, Christian, lover of chocolate, and over-user of smiley faces. After being homeschooled her whole life, she's now taking classes at the local community college, working for the Chapter One Conference for Young Writers, and working in her family's business, Goat Milk Stuff, with her seven younger siblings. When she's not working or writing, you can find her wasting time on Twitter as @BookSquirt, where she loves making friends and using too many exclamation points. http://brettjonas.com
About Author