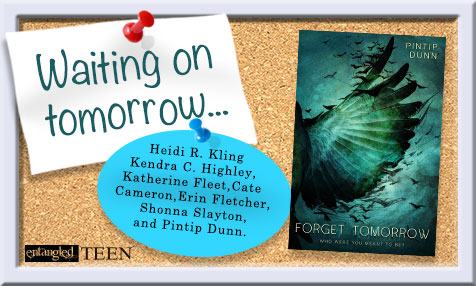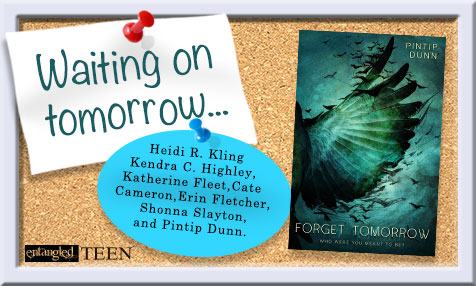 How Rylee & Chase Are Waiting on Tomorrow in Their Own Ways
You know the kind of towns with one stoplight, zero privacy from nosy neighbors, and a million dead ends? Yeah. That's Rylee Dunn's hometown, Meridian Heights. For years, she's wanted nothing more than to escape to somewhere bigger. Somewhere she can make a difference. Somewhere with guys much more mature than the high school guys she's dated in the past.
Needing to do well in school is obvious. With the exception of a few scholarship-bound athletes, those who don't do well are destined for the polyester-uniform-wearing jobs that keep Meridian from falling apart completely.
But just doing well won't cut it. She could do well enough to become a doctor or lawyer, but Meridian has both doctors and lawyers. She wouldn't even have to go far to go to medical or law school.
No, Rylee needs something unique. That's why she has her sights set on the biomedical engineering program at Duke University. Anyone anywhere can diagnose a broken arm or strep throat. But designing an artificial pancreas to help people with diabetes? Making a new machine to detect the earliest stages of cancer? Those possibilities extend her reach far beyond Meridian's town limits.
The problem? Rumor has it that Duke only takes one female and one male freshman from each county in North Carolina each year. The pressure is on.
The other problem? A high school guy. Her childhood sweetheart, Chase Walsh, to be exact. After being MIA for five years, a huge piece of Rylee's past is back.
Meanwhile, Chase is worried about the future for an entirely different reason. Years ago, when his parents' divorce forced him out of Meridian, it hurt Rylee. It hurt him. Now he's back with his recovering alcoholic father, but all it will take is one slip, one sip of beer before the custody agreement is broken and Chase is sent to his mom and stepfather, far away from Rylee. Again.
Their past ended badly. Their future is uncertain. Together, Chase and Rylee have to learn to embrace the present. To enjoy the here and now. Enjoy each other. The future will happen no matter what, and it's better to face it together.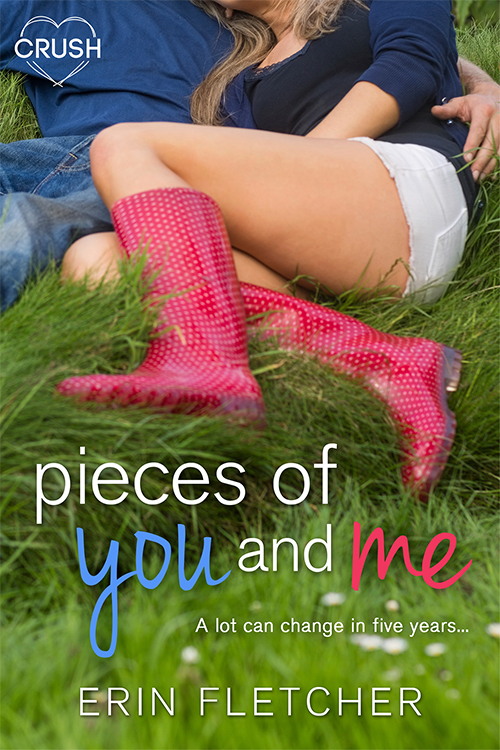 About the Pieces of You and Me:
Five years.

That's how long I've been gone. Since I left my best friend—the girl I loved—behind.

Five seconds.

That was how long it takes to realize I am completely, utterly, screwed. Because now that I'm back, my childhood crush has turned into so much more.

Rylee has changed. We both have. And now I'm drawn to her in a completely different way. To her smile. Her touch. To reliving old memories and making new ones. To the happiness she's always given me that I haven't felt since I left.

But her friends are hell-bent on keeping us apart. My dad is one drink away from destroying both of our lives, and maybe I am, too. It's only a matter of time before I have to leave again, and there's nothing I can do to stop it. I never get a choice.

The one choice I can make? Stay away from Rylee. Because if I don't, I'll break her heart—and mine—all over again.

Disclaimer: This Entangled Teen Crush book contains references to drinking, addiction, and just the right amount of angst. You'll want to save this tortured hero, while at the same time, not want to change a single thing about him!
Want to read more? Buy Pieces of You and Me now:

About Author