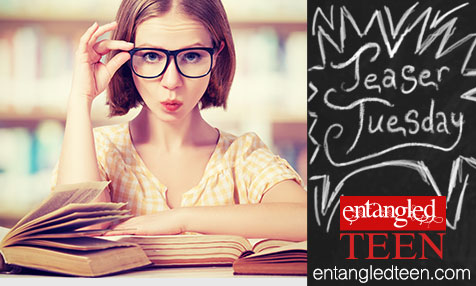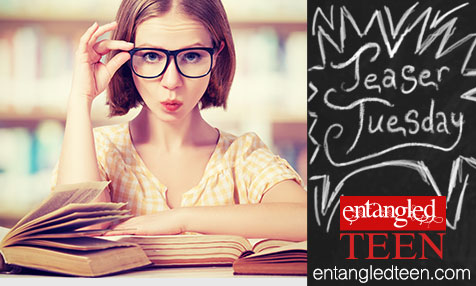 Don't miss today's Teaser Tuesday from Conspiracy Boy by Cecily White, which releases on Monday, April 4, 2016!
I could feel the strand linking us. Even now, over the mountain range of pillows on this bed, it pulsed through me in silent waves of warmth, like my bones had been magnetized. I shut my eyes and wrapped my arms around my torso. How was I supposed to explain this to Jack? The whole bonding thing—that was only supposed to happen once, right? That's how it went in fairy tales. One guy, one girl, one happily ever after.

A tiny electric shock went through me as Luc shifted, his foot bumping against mine under a pillow. Ugh.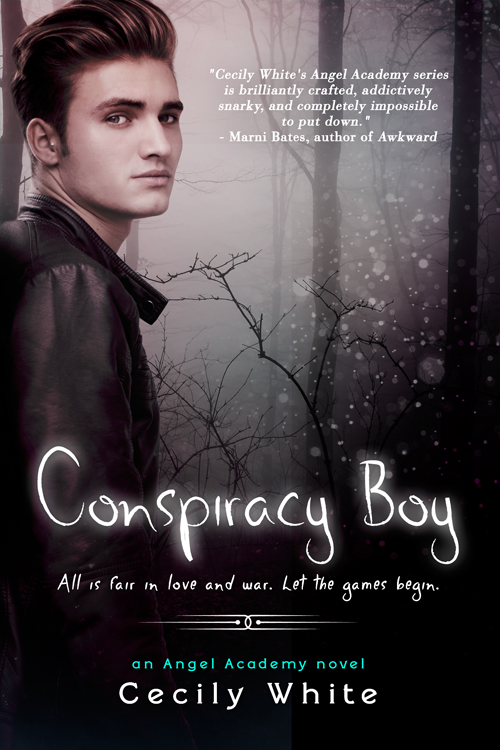 About Conspiracy Boy (Angel Academy, #2):
Nobody said senior year was going to be easy, but I wasn't expecting pure hell, either. That's right. HELL.

Demons attacking. Cheerleaders screaming. Vampires and werewolves asking where the bathroom is. Just another day here at St. Michael's Guardian Training Academy. It wouldn't be so bad if the administration would let me get back to my demon-slaying duties like every other angelblood on campus. But with my bondmate Jack promoted to head trainer, my annoying fiancé Luc trying to start a political uprising, and that pesky prophecy still floating around predicting I'm going to kill everyone I love…well, let's just say "complicated" took on a whole new meaning.

But things are looking up.

If I can survive Luc's deadly Sovereign Trials and keep my evil twin sister from starting a war, Jack and I might actually have a chance of saving the world. If not, at least I won't have to worry about what to wear to prom.
Want to read more? Pre-order Conspiracy Boy (Angel Academy, #2) now:

About Author