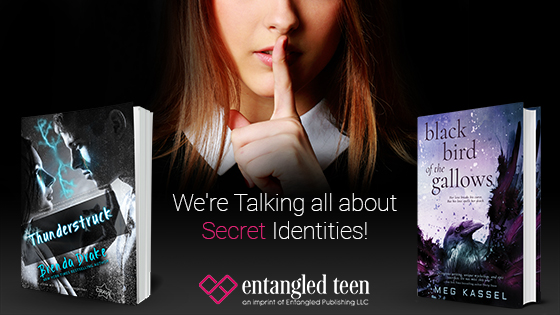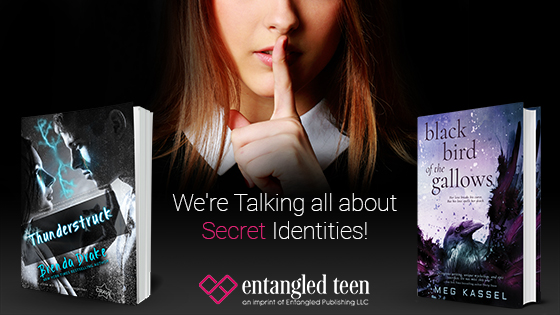 Secret Identities: Kat Colmer Share The Secret Identity She'd Love to Claim!
Throughout our teen specific lines, we have several books coming out in which characters have a secret identity, including Angie, who is a DJ named Sparo, and Reece, who is a harbinger of death, in Black Bird of the Gallows and Blake, who is the son of Thor in Brenda Drake's Thunderstruck. With these books in mind, we thought several of our authors would have fun sharing all sorts of posts about secret identities.
Whether you want to know what an author's fave secret identity is, what secret identity they wish they could claim as their own, something about the secret identities of their characters, or anything else under the secret identity umbrella, you'll find some fun content in this blog series.
And now, here's Kat Colmer, the author of The Third Kiss:
Psst. Come closer. Let me tell you about the secret identity my little writer librarian self would love to claim. I'd like to be…a hacker!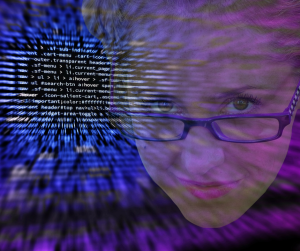 That's right, if I could have any secret identity I wanted, I'd be a slip-beneath-the-internet's-skin hacker. A tiny bit like Jonas's best friend Leo in The Third Kiss. Think about it; it's the perfect secret identity cover. No one would suspect a quiet, mousy, Dewey decimal loving librarian to be secretly hacking into encrypted and classified information between loaning out books. Our specialty, apparently, is shushing people, not silently climbing over code walls. I blame movies like The Matrix and The Net, and maybe Michael Moore for saying librarians are dangerous and subversive, sitting quietly at our desk while plotting the revolution. There's just one hitch; I'm a total fail when it comes to code and computational thinking, so the world is safe from this librarian hacker. For now. Of course, should that ever change I'd only use my snoopy hacking powers for good, not evil. Promise!
About The Third Kiss (Love's Mortal Coil, #1):
Love curses don't exist. At least that's what Jonas, master of the meaningless hookup, tells himself when a letter warns him he's an Eros Guardian cursed to endure a test of true love or forever be alone. His levelheaded longtime friend Cora figures it's a revenge prank by an ex. The way Jonas stamps each girlfriend with a weeklong use-by date, it serves him right.

But when an impulsive kiss between the two friends reveals potential for more, Cora becomes the target of the Groth Maar: demons sent to wipe out the Eros Guardian line. And suddenly the curse becomes dangerously real.

Breaking the curse means Jonas's biggest challenge yet. Failure guarantees Cora's death. But success may cost him his own life…and the loss of his carefully guarded heart to the one girl far too sensible to fall for him.

Want to read more? Purchase your copy of The Third Kiss (Love's Mortal Coil, #1) by Kat Colmer today!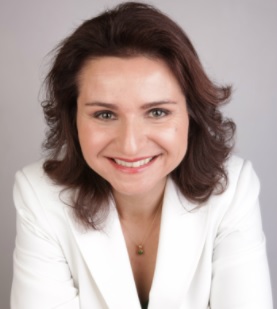 About Kat Colmer:
Kat Colmer is a Sydney-based Young and New Adult author who writes coming-of-age stories with humor and heart. The recipient of several writing awards, she has won the Romance Writers of America On the Far Side contest for her debut Young Adult Paranormal Romance.
Kat has a Master of Education in Teacher Librarianship and loves working with teens and young adults. When not writing, teaching, or reading the latest in YA fiction, Kat spends time with her husband and two children.
Website | Twitter | Facebook | Instagram | Goodreads | Newsletter | Amazon
About Author