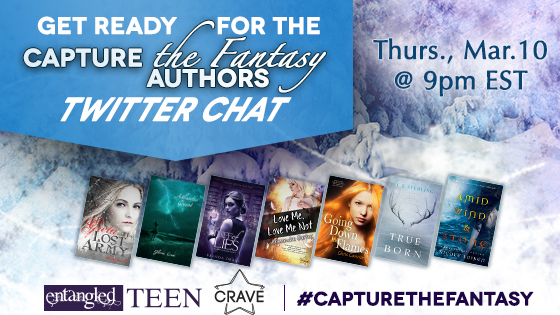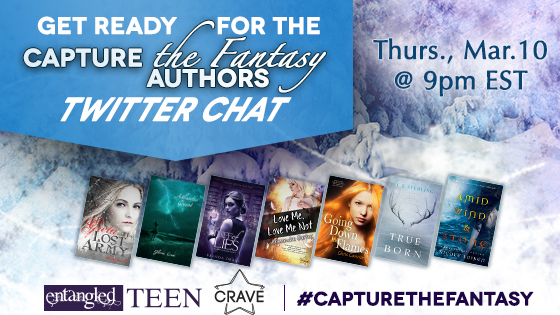 Capture The Fantasy this Winter with Entangled TEEN!
Over the next few months, Entangled TEEN has a bunch of brand new fantasy novels releasing on both our print and digital first lines, so we thought that the best way to celebrate these new books was to offer a series of exclusive eBook sales for a short period of time.
You've been enjoying these great, rotating sales for a while now, but today, we're happy to announce that on Thursday, March 10th @ 9pm-10pm EST, you will get the chance to chat with several of our new YA Fantasy authors from the Entangled TEEN and Crave lines, including Chloe Jacobs, Gloria Craw, Brenda Drake, Alyxandra Harvey, Chris Cannon, L.E. Sterling, and Nicole Luiken.
Ask each of these authors anything throughout the 1 hour chat for a chance to win some great prizes from Entangled TEEN, and possibly some fun prizes from the authors themselves.
And in the meantime, remember that Chris Cannon's Going Down in Flames is on sale for only $0.99!
Check out this short, funny teaser from Chris Cannon's Going Down in Flames:
Maybe if she thought of it like a fairy tale, it wouldn't seem so bad. The plain girl is transported to a magical realm where a handsome prince slays a dragon for her. No, wait. She was the dragon. Her life was the suckiest fairy tale ever.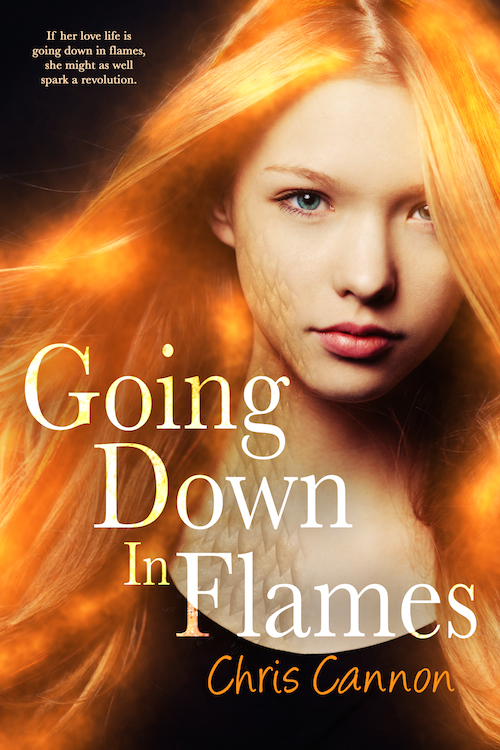 About Going Down in Flames (Going Down in Flames, #1):
Finding out on your sixteenth birthday you're a shape-shifting dragon is tough to swallow. Being hauled off to an elite boarding school is enough to choke on.

Since Bryn is the only crossbreed at the Institute for Excellence, all eyes are on her, but it's a particular black dragon, Zavien, who catches her attention.

Zavien is tired of the Council's rules. Segregated clans, being told who to love, and close-minded leaders make freedom of choice almost impossible. The new girl with the striped hair is a breath of fresh air, and with Bryn's help, they may be able to change the rules.

At the Institute, old grudges, new crushes, and death threats are all part of a normal day for Bryn. She'll need to learn to control her dragon powers if she wants to make it through her first year at school. But even focusing on staying alive is difficult when you're falling for someone you can't have.
Want to Read More? Get a Copy of Going Down in Flames Today:

About Author