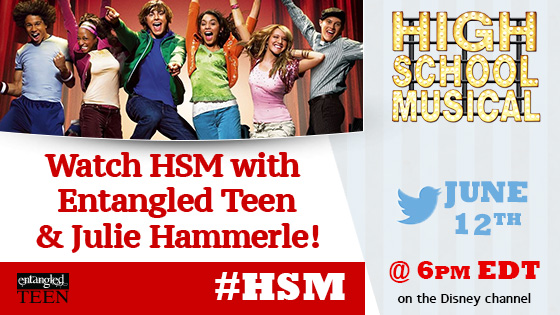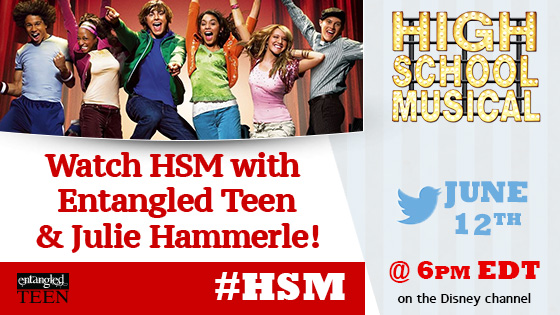 Love High School Musical?
For a lot of people, High School Musical is one of the live action Disney movies of which they can't get enough. Whether it's the songs that the characters sing or swooning over Zac Efron, it has a special place in their hearts, so it makes sense that when releasing a book like Julie Hammerle's debut YA novel, The Sound of Us, which is full of musical details, that we would turn to this beloved movie for a fun live event.
It also helps that on Sunday, June 12th @ 6pm EDT it will be airing live on the Disney Channel for those who have cable television at home, but is simultaneously available for streaming on Netflix, which means that the maximum number of people can watch along with us, Julie, and Vivi Barnes, the author of Olivia Twisted, Paper or Plastic, and the forthcoming novel, Olivia Decoded.
Whether it will be your 1st or 100th time watching High School Musical, we hope to see you on Twitter chatting along with us. And while Julie, Vivi, and the Entangled Teen team might not stick around, keep in mind that the Disney Channel will actually be marathoning all three movies in the HSM series in case just can't get enough!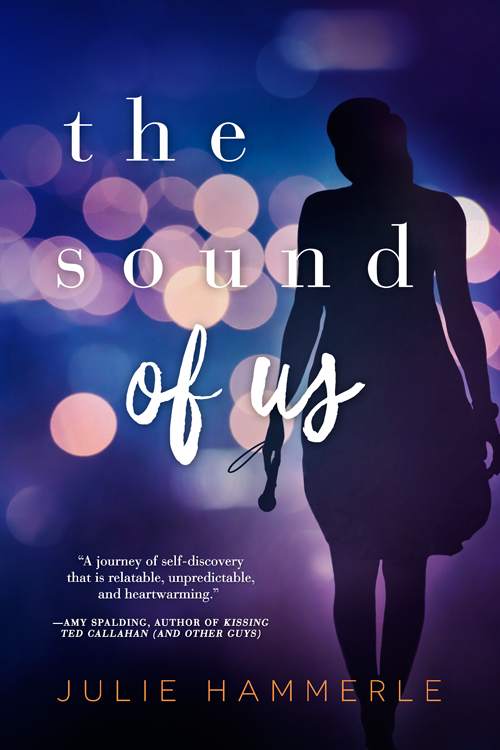 About The Sound of Us:
Kiki Nichols might not survive music camp.

She's put her TV-loving, nerdy self aside for one summer to prove she's got what it takes: she can be cool enough to make friends, she can earn that music scholarship, and she can get into Krause University's music program.

Except camp has rigid conduct rules—which means her thrilling late-night jam session with the hot, equally geeky drummer can't happen again, even though they love all the same shows, and fifteen minutes making music with him meant more than every aria she's ever sung.

But when someone starts reporting singers who break conduct rules, music camp turns survival of the fittest, and people are getting kicked out. If Kiki's going to get that scholarship, her chance to make true friends—and her first real chance at something more—might cost her the future she wants more than anything.
Want to Read More? Add to Your Goodreads' TBR & Pre-order The Sound of Us Today!

About Author