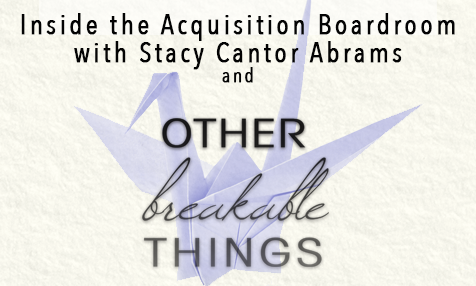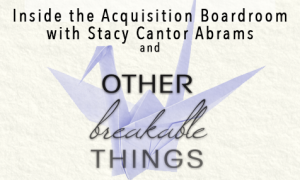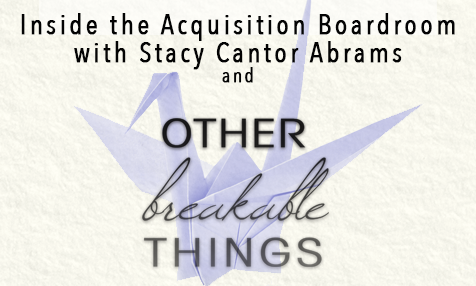 There's a question we ask a lot inside the acquisitions boardroom, and that's: What is this book's high concept? In fact, we have entire meetings devoted solely to pinning down exactly the answer to this question. Sometimes those meetings are short. And sometimes they take a long, long time.
Kelley and Rowan's novel Other Breakable Things took very little time. Start with a unique entry into the "sick lit" subgenre—made infinitely popular by tearjerkers like The Fault in our Stars, Everything Everything, and All the Bright Places—set against the always popular background of a road trip, and combine it with ripped-from-the-headlines questions about humanity and euthanasia and a sweet, emotional best-friends-to-lovers romance, plus the fact it's written by a wife-and-wife writing team, and you're golden.
Combine it with Kelley York's ability to write a killer, shocking, emotional, rip-your-heart-out-in-the-best-and-worst-possible-ways ending? And you've got a special book indeed.
Other Breakable Things is a road trip story, a romance, a book about illness and bucket lists and last chances and new beginnings. But it's also beautifully written. Deep and dark at times, light and uplifting at others, I dare you to finish the last page without a tear in your eye. Or many streaming down your face.
Happy book birthday to Luc and Evelyn, to Kelley and Rowan. Thanks for writing a book about breakable things…and both breaking—and healing—my heart.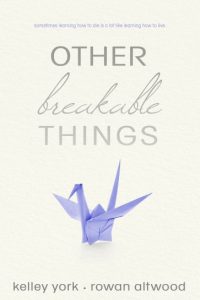 According to Japanese legend, folding a thousand paper cranes will grant you healing.
Evelyn Abel will fold two thousand if it will bring Luc back to her.
Luc Argent has always been intimately acquainted with death. After a car crash got him a second chance at life—via someone else's transplanted heart—he tried to embrace it. He truly did. But he always knew death could be right around the corner again.
And now it is.
Sick of hospitals and tired of transplants, Luc is ready to let his failing heart give out, ready to give up. A road trip to Oregon—where death with dignity is legal—is his answer. But along for the ride is his best friend, Evelyn.
And she's not giving up so easily.
A thousand miles, a handful of roadside attractions, and one life-altering kiss later, Evelyn's fallen, and Luc's heart is full. But is it enough to save him? Evelyn's betting her heart, her life, that it can be.
Right down to the thousandth paper crane.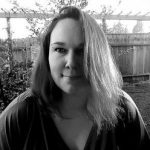 Kelley York is the author of HUSHED and SUICIDE WATCH. She was born and raised in central California, where she still resides with her lovely wife, daughter, and an abundance of pets. (Although she does fantasize about moving across the globe to Ireland.) She has a fascination with bells, adores all things furry – be them squeaky, barky or meow-y – is a lover of video games, manga and anime, and likes to pretend she's a decent photographer. Her life goal is to find a real unicorn. Or maybe a mermaid. Within young adult, she enjoys writing and reading a variety of genres from contemporary with a unique twist, psychological thrillers, paranormal/urban fantasy and horror. She loves stories where character development takes center stage.
Stacy C. Abrams, Editorial Director of Entangled Teen and Teen Crush/Crave
Stacy Abrams started in the publishing industry in 2002, most recently leaving a seven-year stint at Bloomsbury Publishing's children's division to join the Entangled team. Stacy has edited such award-winning and high-caliber YA authors as Jessica Warman, Tracy Deebs, Alex Scarrow, and Michelle Rowen, among many others, and her books have earned starred reviews from all the major review journals. In addition to editing, she has been a freelance copy editor for several major New York publishing houses. She earned her Bachelor's in English at Northwestern University. Find her on Twitter at @StacyAbramsEdit.
About Author