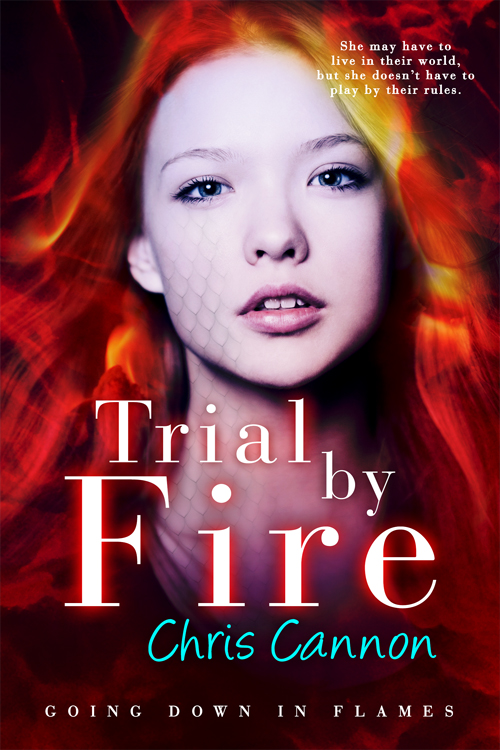 We are so excited to share these new releases today!
About the book:
Bryn's hopes for a peaceful new semester at school go up in smoke when someone tries to kill her—again. She's not sure which is scarier, facing the radicals who want to sacrifice her for their cause, or her impending nightmare of a Directorate-arranged marriage to her nemesis, Jaxon.
The one bright spot in her life is Valmont, her smoking-hot knight who is assigned to watch over her twenty-four hours a day. Is what she feels for him real or just a side effect of the dragon-knight bond? At this point, stopping the impending civil war might be easier than figuring out her love life.
Want to read more? Buy Trial by Fire (Going Down in Flames, #3) now:

Upcoming Book Signings & Events:
4/8: Ask Chris Cannon Anything during her Reddit.com/r/Books AMA!
Giveaway:
About the book:
Nobody said senior year was going to be easy, but I wasn't expecting pure hell, either. That's right. HELL.
Demons attacking. Cheerleaders screaming. Vampires and werewolves asking where the bathroom is. Just another day here at St. Michael's Guardian Training Academy. It wouldn't be so bad if the administration would let me get back to my demon-slaying duties like every other angelblood on campus. But with my bondmate Jack promoted to head trainer, my annoying fiancé Luc trying to start a political uprising, and that pesky prophecy still floating around predicting I'm going to kill everyone I love…well, let's just say "complicated" took on a whole new meaning.
But things are looking up.
If I can survive Luc's deadly Sovereign Trials and keep my evil twin sister from starting a war, Jack and I might actually have a chance of saving the world. If not, at least I won't have to worry about what to wear to prom.
Want to read more? Buy Conspiracy Boy (Angel Academy, #2) now:

Giveaway:
About Author