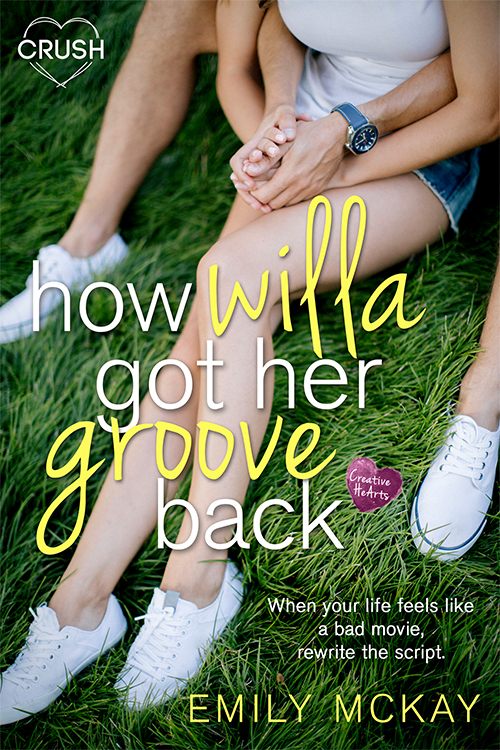 We are so excited to share these new releases today!
About the book:
Dating isn't easy when you're in the middle of a blood feud.
Disclaimer: This Entangled Teen Crave book contains language, violence, and lots of kissing. Warning: it might induce strong feelings of undeniable attraction for your best friend.
Anastasia Vila's family can turn into swans, but just once she'd like them to turn into responsible adults.
After hundreds of years, they still cling to the blood feud with the Renard family. No one remembers how it started in the first place—but foxes and swans just don't get along.
Vilas can only transform into their swan shape after they have fallen in love for the first time, but between balancing schoolwork, family obligations, and the escalating blood feud, Ana's got no time for love. The only thing keeping her sane is her best friend, Pierce Kent.
But when Pierce kisses Ana, everything changes.
Is what Pierce feels for her real, or a byproduct of her magic? Can she risk everything for her best friend? And when the family feud spirals out of control, Ana must stop the fight before it takes away everything she loves.
Including, maybe…Pierce.
Want to read more? Buy Love Me, Love Me Not now:

Upcoming Book Signings & Events:
2/26/2016: AMA (Ask Me Anything) on Reddit.com/r/Books with Alyxandra Harvey @ 2-6pm EST (11 am-3pm PST)
Giveaway:
About the book:
Disclaimer: This Entangled Teen Crush book contains an unbelievably hot bad boy, an unbelievably famous actress, and all the drama that comes with adding both to your family. Oh, and a forbidden flirtation with a soon-to-be stepbrother.
When Willa Schofer's father comes home from a business trip with an über-famous new fiancée, Willa's senior year blows up in paparazzi-fueled flames. Overnight, she has a new house, a new car, and a new soon-to-be stepbrother—the unbelievably hot, unbelievably arrogant, Finn McCain. Thank god he's constantly pushing her buttons, or she might do something irresponsible. Like fall for the jerk.
Just when Willa's decided to avoid him for, oh, ever, Finn lands in the center of her senior project team. Seriously—how hard is it to shake a guy? At least her work on the project snagged the attention of the (second) hottest guy in school. He might only be into her because of her famous stepmom, and he's not quite as exciting as a certain annoying housemate, but at least she's allowed to crush on the guy.
Because crushing on your annoying stepbrother? So not cool.
Don't miss Willa and Finn Book 2, coming November 14, 2016! Also look for Crazy, Stupid Fauxmance by Shellee Roberts, coming April 18, 2016!
Want to read more? Buy How Willa Got Her Groove Back (Creative HeArts, #2; Willa and Finn book 1 of 3) now:

Upcoming Book Signings & Events:
3/10/2016: AMA (Ask Me Anything) on Reddit.com/r/Books with Emily McKay @ 5-9pm EST (2-6pm PST)
3/18/2016: AMA (Ask Me Anything) on Reddit.com/r/Books with Tera Lynn Childs, author of Ten Things Sloane Hates About Tru (Creative HeArts, #1) @ 5-9pm EST (2-6pm PST)
Giveaway:
About Author