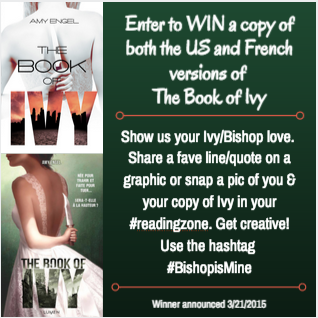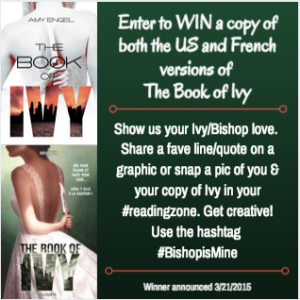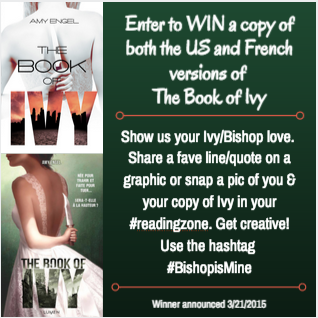 Did you love The Book of Ivy or are you dying to find out why everyone is gushing about it?  Well here is your choice to win not just the US version of it but also a coveted copy of the French covered version!
Just hop onto Instagram and share a graphic with one of your favorite quotes from the book or snap a pic of you with your copy and post it with the hash tag #BishopisMine to be entered.
Can't get enough of The Book of Ivy?  Check out the book trailer!
About Author