Jus Accardo
Website
Twitter
Facebook
Goodreads

JUS ACCARDO spent her childhood reading and learning to cook. Determined to follow in her grandfather's footsteps as a chef, she applied and was accepted to the Culinary Institute of America. At the last minute, she realized her path lay with fiction, not food, and passed on the spot to pursue writing. Jus is the bestselling author the popular Denazen series from Entangled publishing and is currently working on the first book in a new adult series due out summer 2013. A native New Yorker, she lives in the middle of nowhere with her husband, three dogs, and sometimes guard bear, Oswald.
---
Jennifer L. Armentrout
Website
Blog
Twitter
Goodreads

# 1 NEW YORK TIMES and USA TODAY Bestselling author Jennifer lives in Martinsburg, West Virginia. All the rumors you've heard about her state aren't true. When she's not hard at work writing. she spends her time reading, working out, watching really bad zombie movies, pretending to write, and hanging out with her husband and her Jack Russell Loki.
Her dreams of becoming an author started in algebra class, where she spent most of her time writing short stories….which explains her dismal grades in math. Jennifer writes young adult paranormal, science fiction, fantasy, and contemporary romance. She is published with Spencer Hill Press, Entangled Teen and Brazen, Disney/Hyperion and Harlequin Teen. Her book Obsidian has been optioned for a major motion picture and her Covenant Series has been optioned for TV.
She also writes adult and New Adult romance under the name J. Lynn. She is published by Entangled Brazen and HarperCollins.
---
Heidi Kling

Website
Facebook
Twitter
Goodreads
Heidi R. Kling writes about normal young women in not-so-normal situations' books that beg the question: what would I do in her shoes? Her latest, PAINT MY BODY RED, is a young adult contemporary drama with suspense and romance: Fleeing ghosts from a "contagious" series of tragic teen suicides and an abusive relationship with her stepbrother while a senior at a prestigious Silicon Valley high school, eighteen-year-old Paige Mason escapes to her father's dilapidated ranch in Jackson Hole, Wyoming where, with the help of a charmingly steadfast cowboy and a wild horse, she faces the raw truth of her past in order to rebuild her life. The reviews compare it to 13 REASONS WHY and SPEAK, calling it "balm for the soul" and "a must read for teens and adults." Forthcoming, is a trilogy of rom-coms starting with NOT OKAY, CUPID (Jan./'16) a seaside tale of flirtatious revenge, followed by two more holiday-themed books: SEASONAL HELP WANTED (Halloween/'16) and an untitled Christmas book next December. Her acclaimed debut SEA (2010, Penguin) will be re released in a special edition before its sequel OF EARTH AND SKY Fall, 2017. OF EARTH AND SKY takes place three years after the end of SEA. (No spoilers if you haven't read it, but those of you who do remember!) SEA was an IndieNext Pick, Northern California Book of the Year nominee, Gateway Reader's Award choice and Scholastic Readers Pick among other generous accolades. In additional to contemporary novels, Heidi is the author of the bestselling Spellspinners of Melas County series, starting with WITCH'S BREW. Told in dual narratives, four books are currently out in this "Romeo and Juliet with magic" series readers compare to stories by LJ Smith, Cassandra Clare and Melissa de la Cruz. Heidi majored in literature and creative writing in college and in grad school, where she earned her Master's in Creative Writing from The New School in New York City. She's honored to be included in New School Writing Program's 2015 list of faculty and alumni. She works too much, reads a ton and is way too dedicated to serial TV (The Affair and Homeland are her faves) and dark chocolate. She lives in the California Bay Area with her lovely husband, two children and shaggy dog, Sailor Lily, right over the coastal mountains from the sea. She's very grateful. 
---
Pintip Dunn

Website
Facebook
Twitter
Goodreads
NY Times Bestselling Author, Pintip Dunn graduated from Harvard University, magna cum laude, with an A.B. in English Literature and Language. She received her J.D. at Yale Law School, where she was an editor of the YALE LAW JOURNAL. She also published an article in the YALE LAW JOURNAL, entitled, "How Judges Overrule: Speech Act Theory and the Doctrine of Stare Decisis,"
Pintip is represented by literary agent Beth Miller of Writers House. Her debut novel, FORGET TOMORROW, won  the Best First Book category of RWA's RITA® contest. She is a member of Romance Writers of America, Washington Romance Writers, YARWA, and The Golden Network.
She lives with her husband and children in Maryland. You can learn more about Pintip and her books at www.pintipdunn.com
---
Brenda Drake

Website
Facebook
Twitter
Goodreads
Brenda Drake grew up the youngest of three children, an Air Force brat, and the continual new kid at school. Her fondest memories growing up is of her eccentric, Irish grandmother's animated tales, which gave her a strong love for storytelling. With kids of all ages populating Brenda's world, it was only fitting that she would choose to write stories with a bend toward the fantastical for both younger readers and the young at heart. And because she married her prince charming, there's always a romance warming the pages. Her favorite books are The Secret Garden by Frances Hodgson Burnett, The Lion, the Witch and the Wardrobe by C.S. Lewis, Kings Row by Henry Bellamann, and Anna and the French Kiss by Stephanie Perkins. When she's not writing, she hosts workshops and contests for writers such as Pitch Wars and Pitch Madness on her blog, and holds Twitter pitch parties on the hashtag, #PitMad. In her free time, Brenda enjoys hanging out with her family, haunting libraries, bookstores, and coffee shops, or just reading someplace quiet and not at all exotic (much to her disappointment).
---
A.L. Davroe
Website
Facebook
Twitter
Goodreads
A.L. Davroe grew up in Connecticut and, after traveling to many countries, many states, and many fantasy realms – sometimes even living in them – she has decided that Connecticut is a wonderful little state. She likes books, cats, chai tea lattes, and the word "chime." By day, A.L. makes cheese for a local artisan dairy and, by night, A.L. writes in various sub-genres of adult and YA fantasy, science fiction, horror, and romance, but most of her work tends to have a revisionist twist to it. You can follow her various forays into aesthetic merriment and misbegotten shenanigans on Facebook or Twitter and you can check out her current musical obsessions on her website: www.ALDavroe.com.
---
Carol Riggs
Website
Facebook
Twitter
Goodreads
Carol Riggs lives in the beautiful green state of Oregon, USA. She enjoys reading, drawing and painting, writing conferences, walking with her husband, and enjoying music and dance of all kinds. You will usually find her in her writing cave, surrounded by her dragon collection and the characters in her head.
---
Kate Avelynn
Website
Twitter
Facebook
Goodreads

Kate Avelynn lives in Central Oregon with her husband, whom she fell in love with at eighteen after realizing he shared her obsession with music, sports, and psychoanalysis. When not devouring Stephanie Perkins and Jennifer Echols novels, holding down her editing gig, or attempting to coax life out of the weed patch she calls a "garden," Kate writes dark, young adult romance that blends first love, betrayal, and danger. FLAWED is her debut novel.
---
Vivi Barnes


Website
Blog
Twitter

Originally from East Texas (the accent comes out more often than not), Vivi now lives  in the magic and sunshine of Orlando, FL with her very understanding husband and three kids. She's  an extrovert with awkward blogging tendencies. Her debut novel, OLIVIA TWISTED, comes out November 5, 2013 from Entangled Teen!
You can connect with Vivi on Facebook,Twitter, Goodreads, Pinterest. Or visit the official Olivia Twisted site at www.oliviatwisted.com.
---
Shea Berkley

Website
Twitter
Facebook
Goodreads

Shea Berkley started out writing nonfiction (not so fun) and quickly moved into fiction (totally fun), and knew she'd found her calling. (Her family was thrilled she'd found friends to play with even if they weren't technically real.) She lives in Albuquerque, NM.
---
Kate Jarvik Birch

Website
Twitter
Facebook
Goodreads

Kate Jarvik Birch is a visual artist, author, playwright, daydreamer, and professional procrastinator. As a child, she wanted to grow up to be either a unicorn or mermaid. Luckily, being a writer turned out to be just as magical. Her essays and short stories have been published in literary journals including Indiana Review and Saint Ann's Review. She lives in Salt Lake City, Utah with her husband and three kids. To learn more visit www.katejarvikbirch.com
---
Lisa Burstein


Website
Blog
Twitter
Facebook
Goodreads

Lisa Burstein is a tea seller by day and a writer by night. She received her MFA in Creative Writing from the Inland Northwest Center for Writers at Eastern Washington University and is glad to finally have it be worth more than the paper it was printed on. She lives in Portland, Oregon with her very patient husband, a neurotic dog and two cats.
She wrote her first story when she was in second grade. It was a Thanksgiving tale from the point of view of the turkey from freezer to oven to plate. It was scandalous.
---
Ophelia London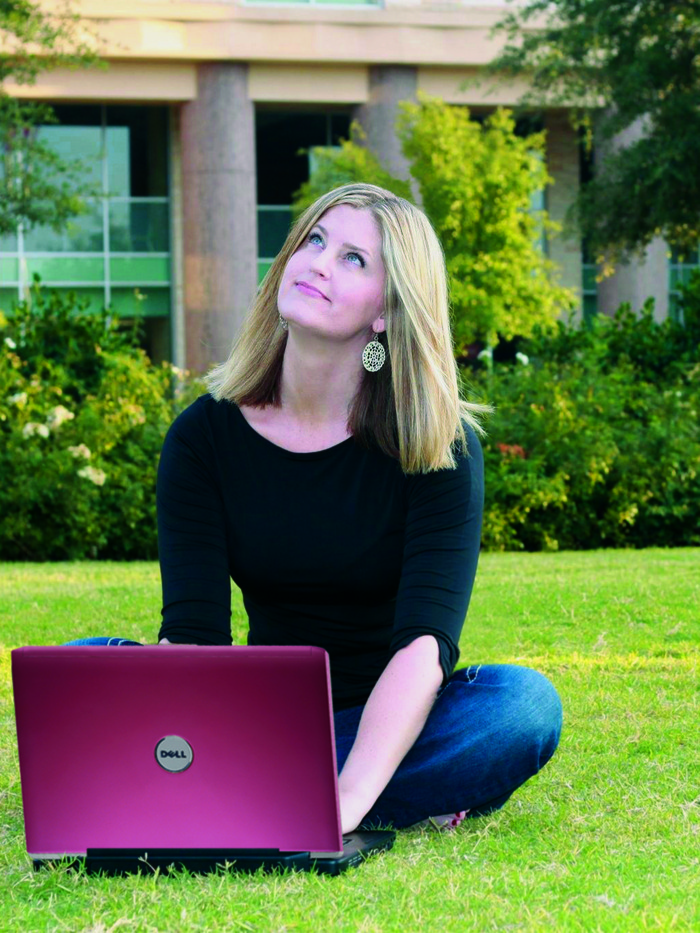 Website
Instagram
Twitter
Facebook
Goodreads

USA Today bestselling author Ophelia London was born and raised among the redwood trees in beautiful northern California. Once she was fully educated, she decided to settle in Florida, but her car broke down in Texas and she's lived in Dallas ever since. A cupcake and elliptical aficionado (obviously those things are connected), she spends her time watching arthouse movies and impossibly trashy TV, while living vicariously through the characters she writes. Ophelia is the author of the Sugar City series, including WIFE FOR THE WEEKEND and KISSING HER CRUSH; AIMEE & THE HEARTTHROB; DEFINITELY, MAYBE IN LOVE; the Abby Road series; and the Perfect Kisses series. Visit her at ophelialondon.com. But don't call when The Vampire Diaries (or Dawson's Creek) is on.
---
Melanie Card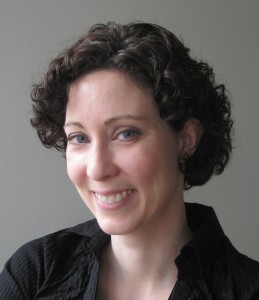 Website
Twitter
Facebook
Goodreads
Melanie has always been drawn to storytelling and can't remember a time when she wasn't creating a story in her head. Her early stories were adventures with fairies and dragons and sword swinging princesses.
Today she continues to spin tales of magic in lands near and far, while her cat sits on the edge of her desk and supervises. When she's not writing, you can find her pretending to be other people with her local community theatre groups.
---
Chris Cannon


Website
Blog
Twitter
Facebook
Goodreads

Chris Cannon lives in Southern Illinois with her husband and her three dogs, Pete the shih tzu who sleeps on her desk while she writes, Molly the ever-shedding yellow lab, and Tyson the sandwich-stealing German Shepherd Beagle. She believes coffee is the Elixir of Life. Most evenings after work, you can find her sucking down caffeine and writing fire-breathing paranormal adventures.
---
Tracy Clark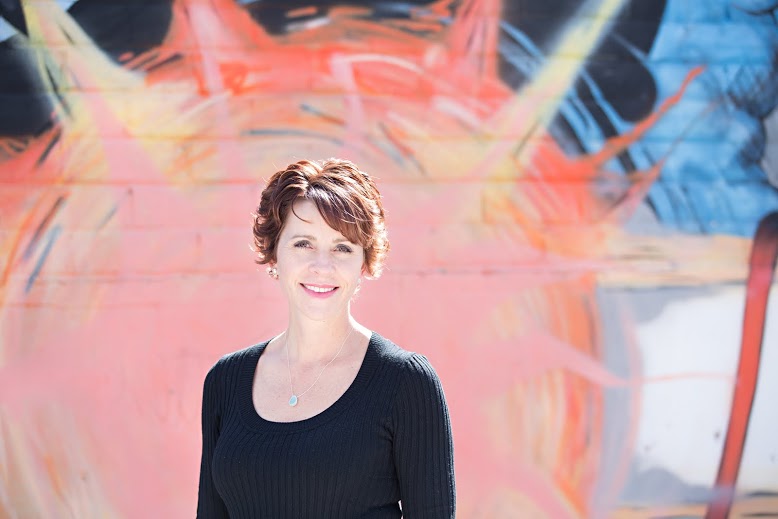 Website
Twitter
Facebook
Goodreads

TRACY CLARK grew up a "valley girl" in Southern California but now resides in her home state of Nevada with her daughter and son. She's an unapologetic dog person who is currently owned by a cat. She is the recipient of the Society of Children's Book Writers and Illustrators (SCBWI) Work in Progress Grant and a two-time participant in the prestigious Nevada SCBWI Mentor Program. Her debut novel was inspired by her enchantment with metaphysics as a teen, seeing it as the real magic in life. Tracy is a part-time college student, a private pilot, and an irredeemable dreamer. 
---
Renee Collins

Website
Twitter

Renee Collins graduated from Brigham Young University with a degree in History, and currently lives with her family in the shadow of the Colorado red-rock cliffs, though she hasn't unearthed a relic. Yet. Relic is her first novel.
---
Gloria Craw


Gloria Craw grew up in the desert southwest, inspired every day by the wide skies and rich colors around her. After high school, she attended the University of Utah where she majored and got a degree in anthropology. These days, she lives in the 'burbs' just outside of Seattle, Washington where she is the shepherd of a husband, four daughters and a very hairy dog.
---
Amy Engel


Website
Twitter
Facebook
Goodreads
Amy Engel was born in Kansas and after a childhood spent bouncing between countries (Iran, Taiwan) and states (Kansas, California, Missouri, Washington, D.C.), she settled in Kansas City, Missouri where she lives with her husband and two kids. Before devoting herself full time to motherhood and writing, Amy was a criminal defense attorney, which is not quite as exciting as it looks on television. When Amy has a free moment, she can usually be found reading, running, or shoe shopping.
---
Kate Evangelista


Website
Twitter
Facebook
Goodreads

When Kate Evangelista was told she had a knack for writing stories, she did the next best thing: entered medical school. After realizing she wasn't going to be the next Doogie Howser, M.D., Kate wandered into the Literature department of her university and never looked back. Today, she is in possession of a piece of paper that says to the world she owns a Literature degree. To make matters worse, she took Master's courses in creative writing. In the end, she realized to be a writer, none of what she had mattered. What really mattered? Writing. Plain and simple, honest to God, sitting in front of her computer, writing. Today, she lives in the Philippines and writes full-time.
---
Tara Fuller


Website
Twitter
Goodreads

Tara Fuller writes novels. Some about grim reapers. Some about witches. All of course are delightfully full of teen angst and kissing. Tara grew up in a one stop light town in Oklahoma where once upon a time she stayed up with a flash light reading RL Stine novles and only dreamed of becoming a writer. She has a slight obsession with music and a shameless addiction for zombie fiction, Mystery Science Theater, and black and white mochas. Tara no longer lives in a one stop light town. Now she lives with her family in a slightly larger town in North Carolina where they have at least three stoplights.
---
Cole Gibsen

Cole Gibsen first realized she different when, in high school, she was still reading comic books while the other girls were reading fashion magazines.
It was her love of superheroes that first inspired her to pick up a pen. Her favorite things to write about are ordinary girls who find themselves in extraordinary situations.
---
Sara Hantz

Website
Twitter
Goodreads
Sara Hantz originally comes from the UK and is one of four children, having three younger brothers. Although she was an avid reader from a very early age, she didn't get the writing bug until much later in life, though English was always one of her stronger subjects. She's an avid sun chaser and now lives on the beautiful Sunshine Coast in Australia (via 10 years in New Zealand). She writes young adult fiction and her debut book The Second Virginity of Suzy Green was published by Flux Books and made the prestigious list 'New York Public Library Books for the Teen Age'. Sara has a PhD in Education and lectured for many years before deciding to devote more time to her writing and working in the family hospitality business. She has two grown-up children and w hen not writing, working or online with her friends, she spends more time than most people she knows watching TV – in fact if TV watching was an Olympic sport she'd win gold.
---
Rachel Harris


Website
Twitter
Facebook
Goodreads

Rachel Harris grew up in New Orleans, watching soap operas with her grandmother, and staying up  late sneak-reading her mama's romance novels. Today, she still stays up late reading romances, only now she does so openly.
A Cajun cowgirl now living in Houston, she firmly believes life's problems can be solved with a hot, sugar-coated beignet or a thick slice of king cake, and that screaming at strangers for cheap, plastic beads is acceptable behavior in certain situations.
She homeschools her two beautiful girls and watches countless hours of Food Network and reality television with her amazing husband. She writes young adult, new adult, and adult Fun, Flirty Escapes, and LOVES talking with readers!
---
Chloe Jacobs

Website
Twitter
Goodreads

Chloe Jacobs is a native of nowhere and everywhere, having jumped around to practically every Province of Canada before finally settling in Ontario where she has now been living for a respectable number of years. Her husband and son are the two best people in the entire world, but they also make her wish she'd at least gotten a female cat. No such luck. And although the day job keeps her busy, she carves out as much time as possible to write. Bringing new characters to life and finding out what makes them tick and how badly she can make them suffer is one of her greatest pleasures, almost better than chocolate and fuzzy pink bunny slippers.
---
Tonya Kuper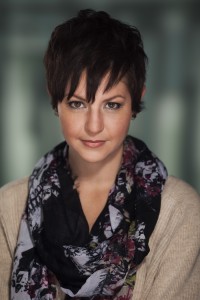 Website
Twitter
Facebook
Goodreads
Tonya Kuper's debut, ANOMALY, the first in the Schrodinger's Consortium young adult scifi trilogy, released November 25, 2014 by Entangled Teen. She lives in Omaha, NE with her two rad boys and husband, is a music junkie, and a chocolate addict. Star Wars & Sherlock fan.
---
Cindi Madsen

Website
Twitter
Facebook
Goodreads

Cindi Madsen sits at her computer every chance she gets, plotting revising, and falling in love with her characters. Sometimes it makes her a crazy person. Without it, she'd be even crazier. She has way too many shoes, but can always find a reason to buy a new pretty pair, especially if they're sparkly, colorful, or super tall. She loves music, dancing, and wishes summer lasted all year long. She lives in Colorado (where summer is most definitely NOT all year long) with her husband and three children. She is the author of YA novelsAll the Broken Pieces and Demons of the Sun, adult contemporary romances Falling for Her Fiancé and Act Like You love Me, and the women's fiction novel Cinderella Screwed Me Over.
---
Lea Rae Miller

Website
Twitter
Facebook
Goodreads

Mother, wife, and YA author living on a windy hill in Natchitoches, Louisiana. I love fuzzy socks, comic books, cherry coke, and brand new office supplies. THE SUMMER I BECAME A NERD released Summer 2013 from Entangled Teen. Stay cool!
---
Lea Nolan

Website
Twitter
Facebook
Goodreads
Lea Nolan couldn't read until the third grade. After a lot of hard work she finally got the hang of it and quickly learned the best way to get out of doing chores was to tell her parents she was reading. Soon she was hooked, devouring books by Roald Dahl, E.B. White, Judy Blume, C.S. Lewis, and anything with a shiny Newberry Award sticker on the cover. Books provided a portal to enchanted lands where anything was possible and characters relied on their wits to wiggle out of sticky situations. Today, even though she's all grown up, Lea writes the kinds of stories she sought as a teen–smart paranormals with bright heroines, crazy-hot heroes, diabolical plot twists, plus a dose of magic, a draft of romance, and a sprinkle of history. She holds degrees in history and women's studies concentrating in public policy and spent fifteen years as a health policy analyst and researcher. She lives in Maryland with her heroically supportive husband and three clever children, who've figured out how to get out of doing their chores.
---
Rebekah Purdy

Rebekah was born and raised in Michigan (just look for the mitten-shaped state on the map). She's lived there most of her life other than the few years she spent in the U.S. Army.  At which time she got a chance to experience MO, KS, SC, and CA. She works full time for the court system and in her free time she writes YA stories. Pretty much any genre within the YA realm is game for her, but her favorites are fantasy, urban fantasy, paranormal romance, thrillers, light sci-fi, and some time travel.
She also has a big family–she like to considers them the modern day Brady Bunch. When her hubby and her met and got married, he had 3 children from a previous marriage, she had 2 and  have 1 together. It's a lot of fun though. And she can't forget her other family members–yep, they've got some pets: 4 dogs, 3 cats,  and 1 turtle. Everyone in the family has one…she won't bore you all with their names (unless you really want to know). Okay, you talked her into it! Jack, Pearl, Grr…(yes that's her dog's name), Callie, Shadow, Mooshoo, Grouchy, and Sorbert. Other than writing some of her other hobbies include: reading (mostly YA of course), singing, swimming, football, soccer, running, camping, sledding, church, hanging with her kids, and traveling.
She belongs to a fabulous writing group called YA Fiction Fantatics (YAFF) and you guessed it they all write YA! REPPED by Frances Black of Literary Counsel. And that's her in a big 'ol nutshell.
---
Lisa Brown Roberts

Lisa Brown Roberts still hasn't recovered from the teenage trauma of nearly tweezing off her eyebrows and penciling them in for an entire school year. This and other painful memories inspire her to write books in which girls big on wit and heart earn happy endings with swoony guys…eventually. Her almost forever home is Colorado, though she occasionally pines for the days when she lived within walking distance of the Pacific Ocean. Her house is full of books, boys, four-legged prima donnas, and lots of laughter.
---
Victoria Scott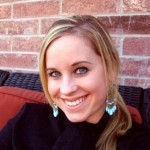 Website
Twitter
Facebook
Goodreads

Victoria Scott is a teen fiction writer represented by Sara Crowe of the Harvey-Klinger Literary Agency. She's the author of the FIRE & FLOOD series published by Scholastic, and the DANTE WALKER trilogy published by Entangled Teen. Her books have been bought and translated in nine foreign markets including the UK, Turkey, China, Poland, Germany, Australia, Brazil, New Zealand, and the Netherlands.
---
Shonna Slayton

Website
Twitter
Facebook
Goodreads

SHONNA SLAYTON is the author of the YA novel Cinderella's Dress, out June 3, 2014 with Entangled Teen. She finds inspiration in reading vintage diaries written by teens, who despite using different slang, sound a lot like teenagers today. While writing Cinderella's Dress she reflected on her days as a high-school senior in British Columbia when she convinced her supervisors at a sportswear store to let her design a few windows–it was glorious fun while it lasted. When not writing, Shonna enjoys amaretto lattes and spending time with her husband and children in Arizona.
---
Brooklyn Skye
Website
Twitter
Facebook
Goodreads

Brooklyn Skye grew up in a small town where she quickly realized writing was an escape from small town life. Really, she's just your average awkward girl who's obsessed with words. She writes young adult and new adult fiction. You can follow her on Twitter as @brooklyn__skye or visit her web site for updates, teasers, giveaways, and more. www.brooklyn-skye.com
---
Amy Spalding
Website
Twitter
Facebook
Goodreads

Amy Spalding grew up in St. Louis, but now lives in the better weather of Los Angeles. She received a B.A. in Advertising & Marketing Communications from Webster University, and currently works as the Digital Media Planner for an independent film advertising agency. Amy studied longform improv at the Upright Citizens Brigade Theatre, and can be seen performing around L.A.
---

Karri Thompson
Website
Twitter
Facebook
Goodreads

Growing up in San Diego, California, Karri Thompson spent much of her years at the beach, reading novels,tanning,and listening to hard rock. At SDSU, she majored in English with the goal of becoming an author. Once she became a wife, mother, and high-school English teacher, her dream came true, and all of the plots and characters in her head finally found a home. Victorian literature rocks her socks, and when she 's not writing, she's reading Dickens.
---
Danielle Younge-Ullman
Website
Facebook
Goodreads

Danielle Younge-Ullman is a novelist, playwright and freelance writer who has always had a passion for books, language and storytelling. Danielle attained her BA in English and Drama from McGill University in Montreal, then returned to her hometown of Toronto to work as professional actor for ten years. This was character-building time during which she held a wild variety of acting and non-acting jobs–everything from working on the stage with Soulpepper Theatre (a high point!) to dubbing English voices for Japanese TV (an interesting point!), to temping, to teaching Pilates. Danielle's short story, Reconciliation, will be published in a McGraw-Hill Anthology for young adults in 2012 her, one-act play, 7 Acts of Intercourse, debuted at Toronto's SummerWorks Festival in 2005, and her work has appeared in The Quill & Quire and Corridors magazine. Danielle lives in Toronto with her husband, two daughters, and their dog, Finny. FALLING UNDER was her debut novel and Lola Carlyle's 12-Step Romance releases with Entangled Teen May 2015. 
---
Diana Rodriguez Wallach
Website
Twitter
Facebook
Goodreads

Diana Rodriguez Wallach is the author of the Anastasia Phoenix series, three YA spy thrillers set to debut beginning in March 2017 (Entangled Publishing). She is also the author of three award-winning young adult novels: Amor and Summer Secrets, Amigas and School Scandals, and Adios to All The Drama (Kensington Books); as well as a YA short-story collection based on the Narcissus myth, entitled Mirror, Mirror (Buzz Books, 2013). In 2011, she published a highly regarded essay in Dear Bully: 70 Authors Tell Their Stories (HarperCollins). It was the only essay chosen from the anthology by Scholastic to be used in its classroom materials. Diana is featured in the anthology, Latina Authors and Their Muses (Twilight Times Books, 2015), and she is currently on staff as a featured blogger for Quirk Books. In 2010 Diana was named one of the Top Ten New Latino Authors to Watch by LatinoStories.com, and she placed second in the International Latino Book Awards. She is an advisory board member for the Philly Spells Writing Center, and is a Creative Writing instructor for Johns Hopkins University's Center for Talented Youth. She holds a B.S. in Journalism from Boston University, and currently lives in Philadelphia.
---

Melissa West
Twitter
Facebook
Goodreads

Melissa lives in a tiny suburb of Atlanta, GA with her husband and daughters. She pretends to like yoga, actually likes shoes, and could not live without coffee. Her writing heroes include greats like Jane Austen and Madeleine L'Engle.
She holds a B.A. in Communication Studies and an M.S. in Graphic Communication, both from Clemson University. Yeah, her blood runs orange.
---
Cecily White
Cecily White, Psy.D. makes a habit of avoiding boredom whenever possible. She has enjoyed careers as a hand model, GAP salesgirl, movie projectionist, psychotherapist, yoga instructor, university professor, artist, dance choreographer, eating disorders specialist, psych diagnostician, book reviewer and copy editor. None of which are as much fun as writing novels.
She currently lives in Springfield, MO with two FABULOUS kids and a schizophrenic yet well-mannered cat. She can swear in Klingon, take down an alien aggressor using only her mind (or a pair of chopsticks), and kill giant spiders without getting schmutz on her shirt.
When not singing to herself, she spends time creating new worlds and thinking up ways to make this one better…
---
Jody Gehrman
Jody Gehrman is a native of Northern California, where she can be found writing, teaching, reading, or obsessing over her three cats most days. She is also the author of ten novels and numerous award-winning plays. Her Young Adult novels include The Truth About Jack, Audrey's Guide to Black Magic, Audrey's Guide to Witchcraft, Babe in Boyland, Confessions of a Triple Shot Betty, and Triple Shot Bettys in Love. Babe in Boyland was optioned by the Disney Channel and won the International Reading Association's Teen Choice Award. Her adult novels are Bombshell, Notes from the Backseat, Tart, and Summer in the Land of Skin. Her plays have been produced in Ashland, New York, San Francisco, Chicago and L.A. She and her partner David Wolf won the New Generation Playwrights Award for their one-act, Jake Savage, Jungle P.I. She is a professor of English and Communication Studies at Mendocino College.
---
Nicole Luiken
Nicole Luiken wrote her first book at age 13 and never stopped. She is the author of ten published books for young adults, including Violet Eyes and its sequels. Her latest release is YA fantasy Through Fire & Sea. Nicole lives with her family in Edmonton, AB. It is physically impossible for her to go more than three days in a row without writing.
---
Kendra C. Highley
Kendra C. Highley lives in north Texas with her husband and two children. She also serves as staff to four self-important cats. This, according to the cats, is her most crucial job. She believes chocolate is a basic human right, running a 10k is harder than it sounds, and that everyone should learn to drive a stick-shift. She loves monsters, vacations, baking and listening to bad electronica.
---
Tera Lynn Childs

Tera Lynn Childs is the RITA-award-winning young adult author of the mythology-based Oh. My. Gods. series, the Forgive My Fins mermaid romance series, the kick-butt monster-hunting Sweet Venom trilogy, and the Darkly Fae series. She also writes the City Chicks sweet chick lit romance series and is co-writing the Hero Agenda series with Tracy Deebs. Tera lives nowhere in particular and spends her time writing wherever she can find a comfy chair and a steady stream of caffeinated beverages.
---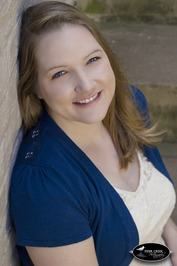 Erin Butler
Erin Butler is lucky enough to have two jobs she truly loves. As a librarian, she gets to work with books all day long, and as an author, Erin uses her active imagination to write the kinds of books she loves to read. Young Adult and New Adult books are her favorites, but she especially fangirls over a sigh-worthy romance. She lives in Central New York with her very understanding husband, a stepson, and doggie BFF, Maxie. Preferring to spend her time indoors reading or writing, she'll only willingly go outside for chocolate and sunshine–in that order.
---
Tara Kelly
Tara Kelly adores variety in her life. She's an author, one-girl-band, graphic designer, videographer/editor, and photographer. She lives in Sin City with her beloved guitars, sound design master husband, and a fluffy cat named Maestro.For more information about the author: http://thetaratracks.com
---
Stacey Trombley
Stacey Trombley lives in Ohio with her husband and the sweetest Rottweiler you'll ever meet. She thinks people are fascinating and any chance she has she's off doing or learning something new. She went on her first mission trip to Haiti at age twelve and is still dying to go back. Her "places to travel" list is almost as long as her "books to read" list.
---
Leah and Kate Rooper


Leah and Kate Rooper are sisters from Victoria, British Columbia, Canada. Growing up beside the Pacific Ocean and inside a temperate rainforest fed their sense of adventure as children, and nourished a curiosity for strange and distant lands. They fed this curiosity with books – lots and lots of books. After experiencing the magic of Middle-earth, they began creating their own worlds. When they're not writing, Leah and Kate spend their time blogging and vlogging about their travel adventures and their writing journey.
---

K.C. Held
Website
Twitter
Facebook
Goodreads
K.C. HELD was born and raised in California with stopovers in Honduras, Mexico, and France. Married to her high school sweetheart, and mom to two avid bookworms, she holds an MFA in costume design and has worked as a freelance costumer in opera, theatre, film and television. K.C. is represented by Kathleen Rushall at Marsal Lyon Literary Agency. Her debut young adult novel, HOLDING COURT, will be published by Entangled Teen on March 1, 2016.
---
Katherine Fleet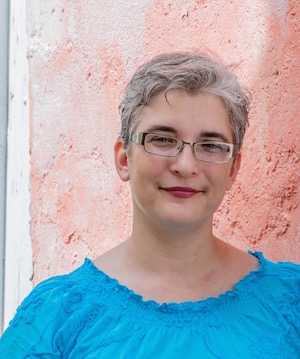 Website
Facebook
Twitter
Instagram
Originally from Newfoundland, Katherine Fleet gave up the cold winters of Eastern Canada for the year-round warmth of the Caribbean. The slower pace of island life has given her time to pursue a long-time goal—becoming an author. When she's not writing, she spends her time baking, chauffeuring her three amazing, talented kids around, and having sun-filled adventures with her husband and wonderful friends in Curaçao. The Secret to Letting Go is her debut novel. You can connect with her at www.KatherineFleet.com.
---
Merrie Destefano
Website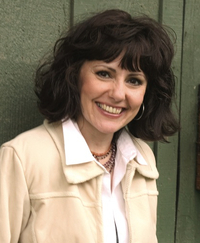 CURRENTLY A FULL-TIME NOVELIST with HarperVoyager, Merrie Destefano's second novel, FEAST: HARVEST OF DREAMS, released in June, 2011. In a previous life, she was the editor of Victorian Homes magazine, founding editor of Cottages & Bungalows magazine, and contributing editor of Romantic Homes magazine, and as such, she wrote for a combined circulation of approximately 250,000.
With 20 years experience in publishing, she worked for a variety of publishing/broadcasting companies that include Focus on the Family, The Word For Today, and PJS Publications (now Primedia). Besides editing and writing, her background includes print buying, writing/producing radio promos, directing photo shoots, developing new products, writing jacket copy for books, creating sales media packets and organizing direct mail campaigns.
Born in the Midwest, she currently lives in Southern California with her husband, two German shepherds, a Siamese cat and the occasional wandering possum. Her favorite hobbies are reading speculative fiction and watching old Star Trek episodes, and her incurable addiction is writing. She loves to camp in the mountains, walk on the beach, watch old movies, listen to alternative music—although rarely all at the same time.
---
Monica Murphy
 
Monica Murphy is the New York Times, USA Today and #1 international bestselling author of the One Week Girlfriend series, the Billionaire Bachelors and The Rules series. Her books have been translated in almost a dozen languages and has sold over one million copies worldwide. She is a traditionally published author with Bantam/Random House and Harper Collins/Avon, as well as an independently published author. She writes new adult, young adult and contemporary romance. She is also USA Today bestselling romance author Karen Erickson.
She is a wife and a mother of three who lives with her family in central California on fourteen acres in the middle of nowhere, along with their one dog and too many cats. A self-confessed workaholic, when she's not writing, she's reading or hanging out with her husband and kids. She's a firm believer in happy endings, though she will admit to putting her characters through many angst-filled moments before they finally get that hard won HEA.
---
Shannon Greenland

Shannon Greenland, or S. E. Green, is the award winning author of the teen thriller, Killer Instinct, a YALSA Quick Pick for Reluctant Readers; the teen spy series, The Specialists, an ALA Popular Paperback and a National Reader's Choice recipient; and the YA romance, The Summer My Life Began, winner of the Beverly Hills Book Award. Her books have been translated into several languages and are currently on numerous state reading lists. Shadow of a Girl is her latest novel and due out 9.19.16.
Shannon has participated in and served as a guest speaker at festivals and conferences around the country to include but not limited to the LA Times Book Festival, American Library Association, Book Expo of America, Bouchercon, Romance Writers of America, RT Book Convention, Young Adult Keller Book Festival, Southern Festival of Books, and many more.
Shannon grew up in Tennessee where she dreaded all things reading and writing. She didn't even read her first book for enjoyment until she was twenty-five. After that she was hooked! When she's not writing, she works as an adjunct math professor and lives on the coast in Florida with her very grouchy dog. Find her online everywhere @segreenauthor
---
Melissa Chambers

Website
Twitter
Facebook
Goodreads
Melissa Chambers writes contemporary novels for young, new, and actual adults. A Nashville native, she spends her days working in the music industry and her nights tapping away at her keyboard. While she's slightly obsessed with alt rock, she leaves the guitar playing to her husband and kid. She never misses a chance to play a tennis match, listen to an audiobook, or eat a bowl of ice cream. (Rocky road, please!) She's a member of SCBWI and RWA including several local and online chapters thereof. She holds her B.S. in Communications from the University of Tennessee. 
---
L.E. Sterling

L.E. Sterling had an early obsession with sci-fi, fantasy and romance to which she remained faithful even through an M.A. in Creative Writing and a PhD in English Literature – where she completed a thesis on magical representation. She is the author of cult hit Y/A novel The Originals (under pen name L.E. Vollick) and the urban fantasy Pluto's Gate. Originally hailing from Parry Sound, Ontario, L.E. spent most of her summers roaming across Canada in a van – inspiring her writing career. She currently lives in Toronto, Ontario.  
---
Julie Hammerle

Website
Twitter
Facebook
Instagram
Julie Hammerle writes Young Adult books. In her previous life, she studied opera, taught Latin, and held her real estate license for one hot minute. Currently, she writes about TV on the internet, leads meetings for one of those weight loss programs you've definitely heard of, and makes excuses to avoid the gym. Her favorite YA-centric TV shows include 90210 (original spice), Felicity, and Freaks and Geeks. Her iPod reads like a 1997 Lilith Fair set list.
She lives in Chicago with her husband, two kids, and a dog. They named the dog Indiana.
---
Jodie Andrefski

Jodie Andrefski lives in a tiny town in PA that no one has ever heard of with her teenage daughter. She received her BS in Secondary English Education from Penn State, then taught a few years before changing focus and going back to school for her Master's degree in Mental Health Counseling.
Andrefski always loved both reading and writing., and wrote for several websites and magazines before deciding to write novels. She writes YA Contemporary, most of which involves at least some kissing. The Girlfriend Request was her debut novel through Entangled Crush, and The Society is her most recent release through Entangled Teen in May 2016.
She is a firm believer that just about anything can be cured with chocolate or by watching an episode or two of a favorite show on Netflix.  =)
#AlwaysKeepFighting  #CoolToBeKind
---
Sara Wolf

Sara Wolf is a twenty-something author who adores baking, screaming at her cats, and screaming at herself while she types hilarious things. When she was a kid, she was too busy eating dirt to write her first terrible book. Twenty years later, she picked up a keyboard and started mashing her fists on it and created the monster known as Lovely Vicious. She lives in San Diego with two cats, a crippling-yet-refreshing sense of self-doubt, and not enough fruit tarts ever.
---
Cate Cameron
Cate Cameron grew up in the city but moved to the country a while ago and isn't looking back. Most of her writing deals with people living and loving in small towns or right out in the sticks – when there aren't entertainment options on every corner, other people get a lot more interesting!
She likes to write stories about real people struggling with real issues. YA, NA, or contemporary romance, her books are connected by their emphasis on subtle humor and characters who are trying to do the right thing, even when it would be a lot easier to do something wrong.
---
Amber Hart

Amber Hart resides on the Florida coastline with family and a plethora of animals she affectionately refers to as her urban farm. When unable to find a book, she can be found writing, daydreaming, or with her toes in the sand. She's the author of several novels for teens and adults, including Wicked Charm, the Before & After series, and the Untamed series. Rep'd by Stacey Donaghy of Donaghy Literary Group. 
---